Martha McBrier
People Person
Stand-up
7:45pm (1 hour)
4-25 Aug 2012
Free
This is a 2012 show that has now finished.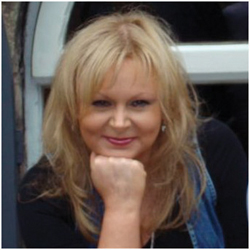 Show details
Stand-up starring Martha McBrier that was performed at Opium at 7:45pm for 1 hour, on the following days in August 2012.
Mon
Tue
Wed
Thu
Fri
Sat
Sun
01
2
3
4
5
6
7
8
9
10
11
12
13
14
15
16
17
18
19
20
21
22
23
24
25
26
27
28
29
30
31
Venue details
Alternative performances
McBrier has evolved from pathological people-pleaser to mild-mannered misanthrope. She'll show you how it's done. If you're easily offended, please sit where she can see you. 'I genuinely kept forgetting I was watching a woman' (Scotsman). No more Mr. Nice Guyess. Nice girls get called nice. Hell is other people. Really. Come and explore the joys of human nature with a comic whose shows have gained four and five twinklers. 'A natural comic' (Chortle.co.uk). 'McBrier is the funniest woman I have seen on the Fringe' (Scotsman). 'Some comics learn a craft; others are exploiting a gift' (Metro).
Share this page