London Is Funny's daily gig delivers top acts for free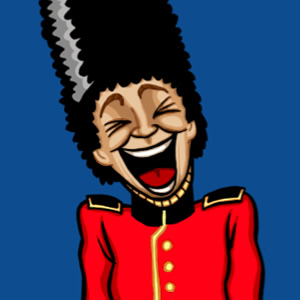 Festival goers will no doubt have noticed that the average price of a ticket to see an established act performing at the Fringe has risen again this year, making it harder to see many favourites on a budget. Or so we thought...
A somewhat secret daily gig (well, 'secret' in that it's not listed in the main brochure) is offering up many of the festival's best comedians for a total ticket price of £0!
London Is Funny Presents..., which is part of PBH's Free Fringe, is on daily at 2:10pm for an hour each and every afternoon up to the 25th.
The show, curated by comedy website London Is Funny, is packed full of familiar faces. For example, today's show saw Dan Antopolski delivering a gag-packed set (including his inspired Wi-Fi gag), rising star Matt Rees (who has won pretty much every new act contest this year) trying out a great new routine about a Latitude brochure blunder, and Aisling Bea amusing with her tales of Ireland's disco dance floors. Headlining the gig was Alexis Dubus in character as hilariously aloof Frenchman Marcel Lucont.
Like all Free Fringe shows, all the audience are asked for in return is to put a donation in the bucket at the end if they enjoyed what they saw.
The show is hosted by Tom Webb and it's a different line-up every day. Future bookings include Hal Cruttenden, Late Night Gimp Fight, Pippa Evans, Sara Pascoe, Diane Spencer, Josie Long, Tom Rosenthal, Cardinal Burns, Carl Donnelly, Joel Dommett and Roisin Conaty.
The gig on the 16th should be a particularly interesting one, as London Is Funny explains: "All three of top sketch group WitTank are talented stand-ups, so they will be doing a spot each, before they come together in sweet harmony for a WitTank headline slot!"
So in summary, if you want to see some great acts without breaking the bank you should head along to this gig just after lunch - it's downstairs at Ciao Roma (on South Bridge street). Just ask the flyerer outside to point you in the right direction if you can't find it.
For details on the daily line-ups for London Is Funny Presents see our Listing