Malcolm Hardee Award winners announced
The winners of the annual Malcolm Hardee Awards have been announced. The 2010 awards were presented in Edinburgh around midnight last night, Friday 27th August, during the nightly Shaggers show at The Three Sisters.
The Malcolm Hardee Awards are being presented until the year 2017 in memory of the late "godfather of British alternative comedy", a man with an eye for talent and pranks. When he drowned in 2005, the Independent wrote that Malcolm Hardee had been "the greatest influence on British comedy over the last 25 years".
The three 2010 winners are:
The Malcolm Hardee Award For Comic Originality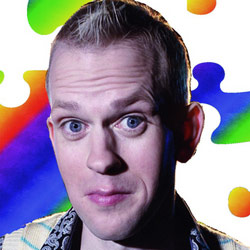 Robert White has been awarded the Comic Originality accolade for his "enthusiastic unconventionality". In his own words, the comedian is "the only gay, Aspergers, quarter Welsh, webbed-toed, dyslexic pianist debuting this Fringe".
White has already hit the headlines this festival for walking out of a gig when he realised there was a reviewer from the website Chortle in his audience. He said after the event that his decision to abandon the show "was entirely out of character."
The comedian says he has leaned to control his Aspergers condition and now does "very well consistently 99.999999% of the time" but the Chortle incident was "a one off, an anomaly and something to occur once in a blue moon."
Watch interview video from STV
The Malcolm Hardee 'Act Most Likely To Make A Million Quid' Award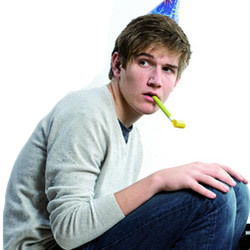 This new annual award has been given to American teenage musical comedian Bo Burnham.
When the 20-year-old was nominated for the award his London PR company wrote to the Malcolm Hardee Award organisers saying of Bo: "making money is not what he's driven by at all and (we) don't think he'd be at all comfortable with receiving this award." As a result, the judges asked the PR to ask Bo to lend them £500 or £1,000 and additionally nominated him for their main Malcolm Hardee Award for Comic Originality too, because "for a modern day stand-up comic not to be interested in money is entirely original".
Burnham later said he had not known of his own PR's response and added: "I am a very big fan of Malcolm Hardee. In America, I've worshipped Andy Kaufman and had found Malcolm in trying to research other anti-comics and for you guys to nominate me for that award, and then take the piss out of me when my someone said that I don't do this (my JOB) for money, is honestly, an absolute honor... I am a large fan of anti-establishment anti-comedy, so i really wanted to contact you to say that I am a big fan of Malcolm and an even bigger fan of the ideas that you are embracing... Yes. I care about money but I do kind of hate myself for it."
Watch interview video from STV
The Malcolm Hardee Cunning Stunt Award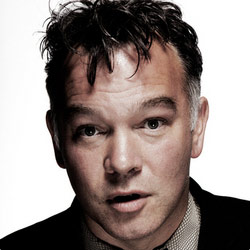 This award for the best publicity stunt at the Fringe has been awarded to Stewart Lee for complaining about the Foster's Comedy God poll.
As a result of his 'rant', the comedian - almost by accident - gave Japanese act Frank Chickens a big plug by mentioning them in his email to the ECA organisers. The group were not even performing at this year's Fringe but, as a result of the controversy, they came up to Edinburgh to perform at the Fringe for the first time in 25 years... at a show promoting Stewart Lee's new book.
The Malcolm Hardee Award organisers say: "The fact that Stewart did not intend to unleash publicity does not negate his success. Malcolm Hardee would have been proud of him."