Fat Kitten Vs The World
Fat Kitten Vs The World
Improv
5:15pm (1 hour)
15-21 Aug 2010
Free
This is a 2010 show that has now finished.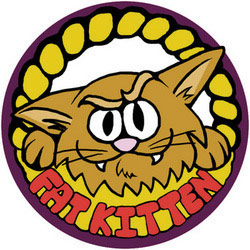 Mon
Tue
Wed
Thu
Fri
Sat
Sun
04
5
6
7
8
9
10
11
12
13
14
15
16
17
18
19
20
21
22
23
24
25
26
27
28
29
30
31
1
2
3
Venue details
East London's Fat Kitten Improv take on seven different guest groups from around the UK in a furious improv comedy smackdown. Intelligent, fast-paced spontaneity, every joke a fist of fresh, improvised joy. You, the audience decide the victor! Each night we'll be challenging a different group to a head-to-head improv to the death. Actual death not guaranteed. Or indeed endorsed. But you get the idea. A mix of Whose Line Is It Anyway style head-to-head and team games to amuse and delight.
Share this show
Reviews
Full press release
Tired of the peaceful, soporific atmosphere of the parts of East London more noted for stabbings and riots, Fat Kitten improv bring their brand of overeducated, underemployed improv chaos down on the heads of a series of invited guest groups.
An evening of competitive improv games, some original, some classics. Tested on London audiences (not animals). An attempt to revive the reputation of short-form improv games for speed, punch, pace and wit. It's a bit like Run DMC vs Jason Nevins It's Like That, but with less freestyle rapping and more jokes.
"Magnificent stuff." - Lucid Magazine
Show Line-Up...

Sunday 15th August vs Cannonball (South London)
Monday 16th August vs Noise Next Door (Brighton)
Tuesday 17th August vs The Maydays (Brighton)
Wednesday 18th August vs Fat Kitten (Us! East London)
Thursday 19th August vs The Shrimps (Sheffield University)
Friday 20th August vs Triple Point Comedy (Cambridge University)
Saturday 21st August vs the Ministry (South London)
Credits