Fat Kitten Improv: 1899
Fat Kitten Improv Presents: Party Like It's 1899
Improv
5:15pm (1 hour)
22-28 Aug 2010
Free
This is a 2010 show that has now finished.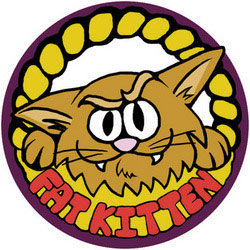 Mon
Tue
Wed
Thu
Fri
Sat
Sun
04
5
6
7
8
9
10
11
12
13
14
15
16
17
18
19
20
21
22
23
24
25
26
27
28
29
30
31
1
2
3
Venue details
East London's Fat Kitten Improv presents an evening of wry and witty improvised Victorian parlour games for your amusement and delight. It has been rumoured that a certain noted imperial gentleperson may be present to deliver an educational and improving lecture on the subject of his thoroughly ripping tales of derring-do. The burghers of Edinburgh are cautioned that this show may contain scenes inappropriate for unmarried women under 30.
Share this show
Full press release
From the Dickensian slums of Easy Lonond, Fat Kitten Improv bring their brand of overeducated, underemployed improv chaos down on the poor benighted Nineteenth Century.
An evening of short-form improvised Victorian parlour games, some freshly devised, some adapted, some painstakingly researched. There will also be improvised tales of melodrama and excitement performed by the members of Fat Kitten Improv and/or guest stars Sir Horatio St John Jingo and Mr George Butterfield (better known as Jingo & Butterfield's Tales of the Empire). Tested on London audiences (not animals). Come! See!
Credits