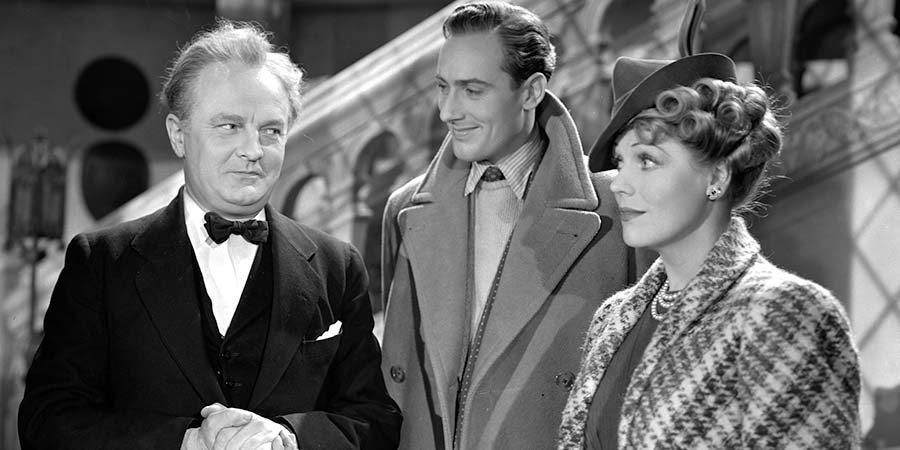 Genre

Film

Released

Starring

Nova Pilbeam, Basil Sydney, Sarah Churchill, Henry Edwards, Margaret Rutherford, W.G. Fay, Hugh McDermott, Enid Stamp-Taylor and Michael Wilding

Writers

Director

Producer
Just about completely broke, "Tiny" and her young adult son, Tony, are heading for Ireland, where they plan to visit her former flame, rich widower Sir Richard Furze.
With a substantial estate and generations of family history, Sir Richard's eldest daughter, Joan, is quite the catch - even though, at 29 years of age, she ought to have already been long married!
Tiny - and soon Sir Richard - have their minds set on Tony and Joan making a perfect match for each other but unbeknownst to them, she is already in love with stablehand Michael; a delightful young man, but certainly not the partner her father might approve of.
Tony, meanwhile, also has ideas of his own as he falls quickly in love with Joan's younger sister, "Baby". The development looks set to cause his mother quite the predicament, as she's not due to inherit anything at all.
Then there's butler James - in many ways sterner and more strict with upholding traditions and standards than Sir Richard - and the aged, half-deaf, and rather difficult Aunt Bijou to contend with.
Between Tony, Baby, Joan and Michael, Tiny and Sir Richard have quite some obstacles in their path...
UK certificate

U

Duration

94 minutes

Release date

January 1941

Distributor

Production company

Also known as

Three Wise Brides (US title)

Picture

Black and white

Laugh track

None
Broadcast details
Upcoming repeats

Friday 22nd October at 7:45am on TPTV
Website links