Win a Blu-ray copy of musical comedy Oh... Rosalinda!!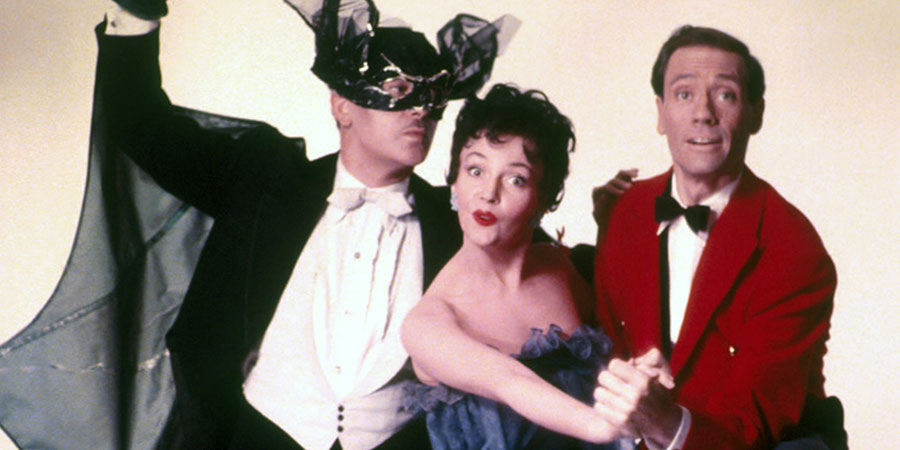 From celebrated film-makes Michael Powell and Emeric Pressburger comes this long-forgotten musical comedy, brand new to home entertainment formats and fully remastered in HD.
Set in 1955, the film updates Johann Strauss's [y]19874[/y] operetta Die Fledermaus - itself based on a farce - to contemporary Cold War Vienna. Practical jokes, retaliation and masked balls abound amidst the four-way occupied city.
Filmed entirely on soundstages at Elstree, Oh... Rosalinda!!'s stylised, trompe l'oeil sets suggest an opulent theatrical production and lend the movie a dreamlike, other-worldly atmosphere. With its fruity performances, playful dance numbers and occasionally avant garde cinematography, Oh... Rosalinda!! is an undeniably eccentric piece of work - but its sheer unbridled enthusiasm is hard to resist.
Its Cinemascope aspect ratio meant that Oh... Rosalinda!! was not best suited for presentation on the small screen, and the BBC broadcast it on only three occasions, usually in afternoon slots - with its last appearance coming in January 1983. Since then, it has been roundly ignored, with only poor quality broadcast dupes in circulation amongst collectors. High time, then, for a reassessment, and a long-overdue restoration of this missing-in-action musical!
Released on 12th August by Network Distributing, the film is now available on Blu-ray, DVD and as a digital download - all for the very first time.