Leigh Francis to star in Keith Lemon film
Leigh Francis to star in Keith Lemon film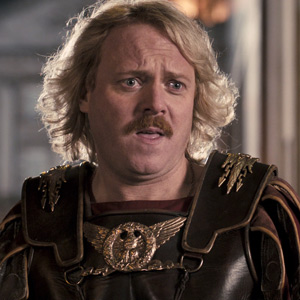 Keith Lemon, the comedy alter-ego of Leigh Francis, is to star in his own film.
Keith Lemon - The Film (presented "in glorious flat 2D") will be filmed later this month and into December, in Belfast, Northern Ireland. It is expected to be released in mid-2012, and is understood to be being lined up for distribution by Lionsgate Entertainment.
Rumours suggest that the Bo' Selecta! star will be joined in the movie by Celebrity Juice favourite Verne Troyer, best known as Mini Me in the Austin Powers films, as well as other "celebrity friends".
The film's producers are currently on the search for extras. Fans aged 16+ from Northern Ireland and the Republic of Ireland should send a photo of themselves, alongside their name, age, and location, to keithlemonfilm@gmail.com. They are particularly in need of young, attractive women for Keith to fall in love with.
Keith Lemon first came to prominence in ITV2's 2007 comedy travelogue, Keith Lemon's Very Brilliant World Tour, in which the Leeds lad travelled the globe, bumping into celebrities such as Spice Girl Mel B and actress Tamzin Outhwaite. He has since gone on to host 6 increasingly popular series of Celebrity Juice, the panel game focussing on the fickle world of fame and the cult of celebrity.
Share this page