Spamalot film
Spamalot film to go into production
Paramount Pictures is preparing to film a movie version of hit stage musical Monty Python's Spamalot
Eric Idle has adapted the musical's script for the big screen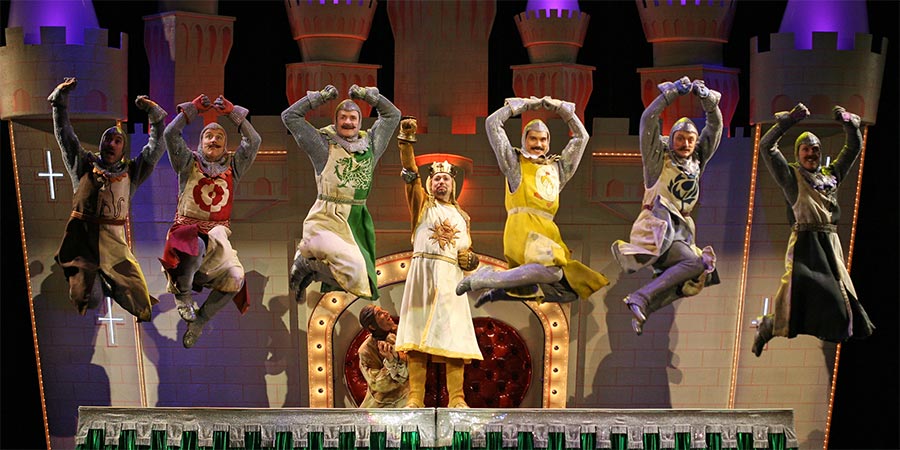 A film based on the musical Monty Python's Spamalot is to be made by Paramount Pictures.
Deadline reports that the US studio has acquired the screen rights to the stage musical, and will film a movie based on Idle's adapted script.
The project has been in development for a while, with 20th Century Fox having planned to shoot scenes in 2019. Deadline explains: "The film lost steam when Disney acquired Fox. The good news is the picture is fully developed, with a screenplay by Monty Python troupe member Eric Idle, with songs by Idle and John Du Prez."
Casey Nicholaw will act as director. He was the choreographer for the original American production of Spamalot, which premiered in Chicago in 2004 before moving to Broadway in 2005 and then opening in London's West End in 2006. His other stage credits include Book Of Mormon, Aladdin and Mean Girls.
Spamalot, written by Eric Idle, is based on the smash-hit 1975 film Monty Python And The Holy Grail.
A highly irreverent parody of the Arthurian legend, it features a number of characters from the film, including the Black Knight whose arms and legs are cut off but insists "it's just a flesh wound", and The Knights of Ni, who love shrubbery.
The other surviving Pythons have little involvement in the Spamalot phenomenon, and have variously gone on record since the show's debut expressing delight that it is so well received by audiences but that it is far more an "Eric" than a "Python" project.
It is unlikely that John Cleese, Terry Gilliam or Michael Palin will have creative involvement in the film, but cameo roles should not be ruled out.
Official details of the film project, including casting details, are expected to be revealed in due course.
---
For updates, click the button below.
Share this page