Idle's Spamalot film
Eric Idle making a Spamalot film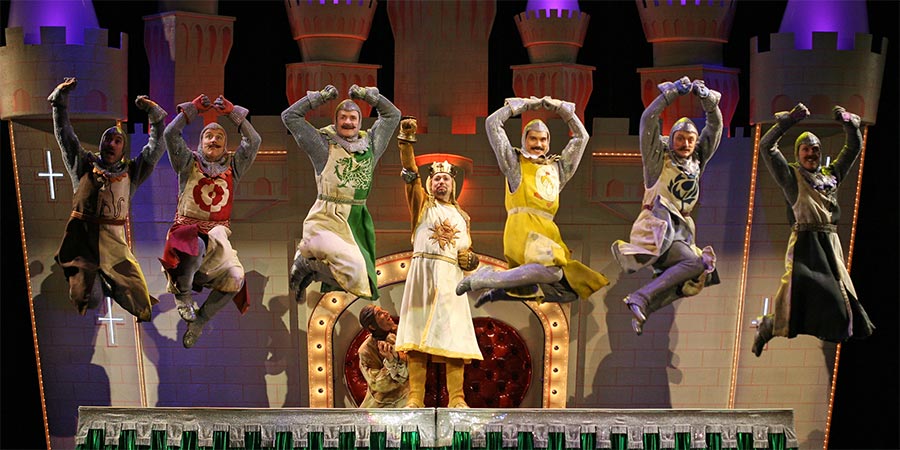 Film studio 20th Century Fox is developing a film version of Monty Python's Spamalot.
The stage musical, written by Eric Idle, is based on the smash-hit 1975 film Monty Python And The Holy Grail.
According to Hollywood industry website Deadline, the Spamalot movie will being filming in Spring 2019, with Idle currently working on the script and prolific Broadway stage director Casey Nicholaw signed up to direct.
Nicholaw was also the choreographer for the original Broadway production of Spamalot, which premiered in Chicago in 2004 before moving to Broadway in 2005 and opening in London's West End in 2006.
Eric Idle himself will produce the film and casting is due to take place shortly. The other surviving Pythons have little involvement in the Spamalot phenomenon, and have variously gone on record since the show's debut expressing delight that it is so well received by audiences, but confusion as to its "point", and saying that it is far more "Eric" than "Python".
It is unlikely that any of the other Pythons will have involvement in the film, but cameo roles should not be ruled out.
An insider said of the new production: "It's more than just an adaption, it's the movie musical based on the Broadway musical, based on a movie that is based on the legend."
More information about the project is expected to be revealed in due course.
Spamalot is not currently being staged in Britain, having completed a nationwide tour last month.
---
For updates, click the button below.
Share this page