John Challis Twelfth Man film
John Challis working on Twelfth Man short film
John Challis is working on a short film about actors trying to perform as the 1966 World Cup final is on TV
A Kickstarter campaign is underway to raise the £25,000 needed to fund production on Twelfth Man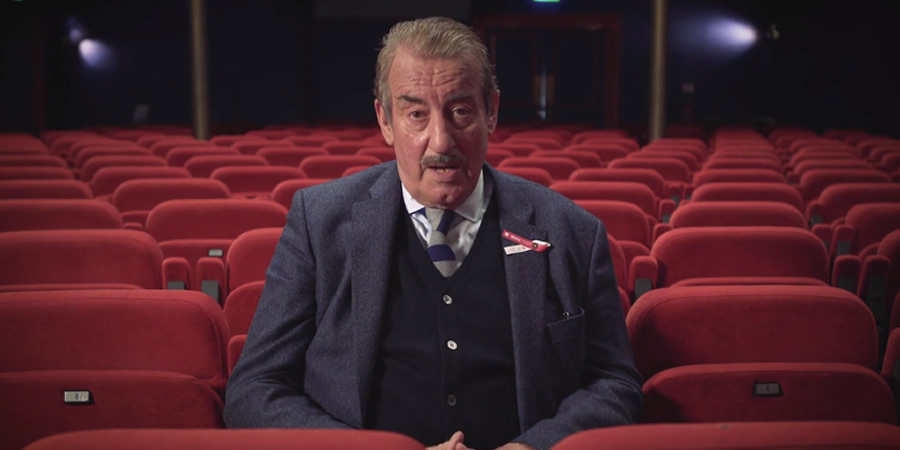 John Challis is working on Twelfth Man, a short comedy drama about a theatre trying to put on a performance of Twelfth Night as the 1966 World Cup final is on TV.
The film is based on a true story. The actor, who famously played Boycie in Only Fools And Horses, was involved in a production of the famous Shakespeare play, with a matinee performance clashing with the football game which saw England win the World Cup.
To make Twelfth Man, director Mark Brennan has set up a crowdfunding campaign on the Kickstarter platform, with a £25,000 target.
He explains on the Kickstarter page: "John was part of a theatre company performing many Shakespeare plays at the time, and this particular one included stars such as Sir Ian Holm, David Warner and Dame Diana Rigg. It's just one of the incredibly entertaining stories John tells on his touring one man show Only Fools & Boycie, where he shares some wonderful anecdotes from his life and career."
Brennan, who previously worked with Challis on the film Tea For Two, explained he realised the story could be made into a comic film when he heard Challis telling the tale in his live show. "I knew I had to make a film of this particular story as soon as I heard it. So, I spent some time working on a script with Paul Dixon Barker and a few months later we sent it to him [Challis] for his thoughts and his immediate response was, 'I love it! When do we start?' So here we are now trying to get it started."
The short film is an elaborated version of the true story, with various characters created. "The ensemble of characters includes gambling addict and Twelfth Night's leading man, Harry (who's placed an ill-advised large bet on a Germany win), the seasoned and stoically professional Diana (whose only concern is impressing a critic in the audience) and Suzie, the bright young starlet playing Viola/Cesario (in the midst of her own personal crisis that has nothing to do with football or Shakespeare)."
Describing the project as a "fast-paced, character driven comedy drama", the producers have explained why they are aiming to raise a big budget: "The scale of this film goes against all the usual rules of making a short film, which include keeping the action to a handful of actors and shoot in one or two easily accessible locations. We're basically attempting the exact opposite. Our ensemble comedy will have over a dozen speaking parts, filmed across two theatre locations - the Theatre Royal in Winchester and The Plaza in Romsey - plus the Milestones museum in Basingstoke, which we will need to hire exclusively for our 5 day shoot.
"In addition, the interesting juxtapositions of the film is what makes it so costly to put together - the 1960s, football and Shakespeare. Not only are we going to have to reflect the 1960s period in locations and fashions, we're also going to have to dress the acting company in very specific Shakespearean costumes."
John Challis has filmed a video to explain the project, in which he says "it's a story I'm very fond of."
The Kickstarter campaign for Twelfth Man runs until 28th July. Rewards offered for backing the project range from an early viewing link, to Executive Producer credits and set visits.
---
For updates, click the button below.
Share this page