Johnny English 3 for 2018
Johnny English 3 to be released in 2018
4th August update: Filming has now started on this project.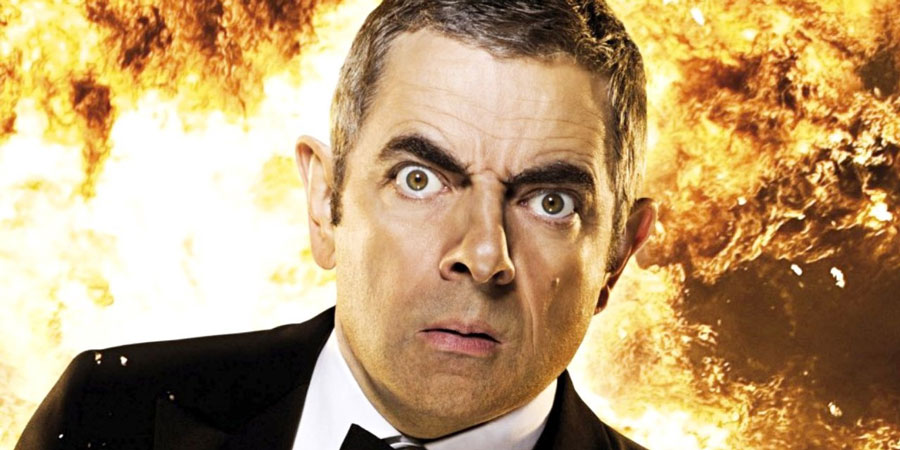 Universal Pictures have confirmed that there will be a new Johnny English film.
The distributor has provisionally scheduled a UK release date of Friday 12th October 2018 for Johnny English 3.
Rowan Atkinson will return to star as the hapless British secret agent in the new film after a break of more than six years, following 2003's Johnny English and 2011's Johnny English Reborn.
Both films were international box office hits and it is believed they have made more than $320 million worldwide.
Atkinson has previously spoken of his desire to return to the character. News of the film's development was reported earlier this year, but active pre-production on the Working Title Films movie is now understood to be in progress.
The incompetent MI5 agent was first seen in the 1990s, when Atkinson played the character - under a different name - in a series of television adverts for Barclaycard.
Johnny English co-starred Ben Miller, John Malkovich and Australian singer Natalie Imbruglia, whilst Johnny English Reborn featured Gillian Anderson, Dominic West and Daniel Kaluuya.
Further details about the new film's plot and casting are still being kept under wraps by the producers, but comedy website Chortle reports that filming is due to begin in the Autumn.
In 2015 Atkinson divorced his wife of 24 years, resulting in a reported £5 million settlement. However, with an estimated net worth of over £100 million, the actor is still able to pick and choose what he works on. He has recently been filming the ITV detective drama Maigret, and earlier this year reprised his most famous character, Mr Bean, for a Chinese film.
Mr Bean remains hugely popular in China, where the character's second film, Mr Bean's Holiday, made £2.4 million at the box office. Top Funny Comedian: The Movie, a spin-off of a Chinese variety show, has not been released elsewhere to date.
Speaking in 2011 about Johnny English Reborn, Atkinson talked about his fondness for the spy character. "I was very keen after the first Johnny English movie, which was a good success, to come back to the character some day as I felt as though there was more to do with him. I thought he was a funny character who had some amusing fault lines in him that were worth exploiting more."
More information about Johnny English 3 will be announced later this year.
The first two Johnny English films are available to own on DVD and Blu-ray.
---
For updates, click the button below.
Johnny English: He knows no fear. He knows no danger. He knows nothing!
Bumbling British intelligence officer Johnny English has to step into the breach when all his fellow agents are suddenly bumped off. With the machinations of mysterious millionaire Pascal Sauvage becoming increasingly threatening, it's up to Johnny to save the crown jewels and the very fate of the Royal family!
Johnny English Reborn: Rowan Atkinson returns to the role of the accidental secret agent who doesn't know fear or danger in the comedy spy-thriller Johnny English Reborn. In his latest adventure, the most unlikely intelligence officer in Her Majesty's Secret Service must stop a group of international assassins before they eliminate a world leader and cause global chaos. In the years since MI-7's top spy vanished off the grid, he has been honing his unique skills in a remote region of Asia. But when his agency superiors learn of an attempt against the Chinese premier's life, they must hunt down the highly unorthodox agent. Now that the world needs him once again, Johnny English is back in action. With one shot at redemption, he must employ the latest in hi-tech gadgets to unravel a web of conspiracy that runs throughout the KGB, CIA and even MI-7. With mere days until a heads of state conference, one man must use every trick in his playbook to protect us all...
First released: Monday 13th February 2012
Buy and sell old and new items
Search for this product on eBay
Buy and sell old and new items
Search for this product on eBay
It looks like you're in the US? Fear not! Almost everything can still be ordered.
Amazon UK
deliver internationally,
Amazon.com
carries many items separately, or you can look out for US/Canadian flags on our product listings for direct links.
If ordering from a UK store, please note that you are in Region 1 (DVD)/Region A (Blu-ray), whilst the UK is in Region 2/B, respectively. This means that many - but by no means all - may fail to play. Look for products marked "Region free", "All regions", "Region 0" or "Multi-region". Blu-rays may also be marked "Region A/B/C", or variations thereof. You may also check whether your DVD/Blu-ray player supports multi-region playback (also referred to as "region free"), or whether it can be set to do so. There should, of course, be no problems with books, CDs, or other physical items.
More advice & help on importing
Share this page