Infinite Possibilities Part 2
Exploring the hyperspaces between comedy, cult films and other cool stuff
What with the eagerly-awaited new Avengers movie Infinity War being a two-parter, we've decided to double-up too. Behold, Part Deux of our comedians-predict-what'll-happen feature, after Keith Farnan's epic opener.
If you're still blissfully unaware, this is the epic blockbuster that ties together all of those Marvel superhero movies that have been popping up thrice-yearly for a decade, and it stars (with just a slight BCG slant) Benedict Cumberbatch from Cabin Pressure, Benedict Wong from 15 Storeys High, and Dominic Holland's son, Tom.
In this second, ultimate edition of Infinite Possibilities, four previous Rogue Pun correspondents - Tiernan Douieb, Sooz Kempner, Andrew Roper and Sleeping Trees' Joshua George Smith - give their Infinity War predictions. Can anyone banish Thanos? Will Captain America copy 2018 America? And what's the weirdest love story, Vision and Scarlet Witch, Hulk and Black Widow or some bizarre new triangle?
Let's start right there.
The Romantic - Joshua George Smith (Sleeping Trees)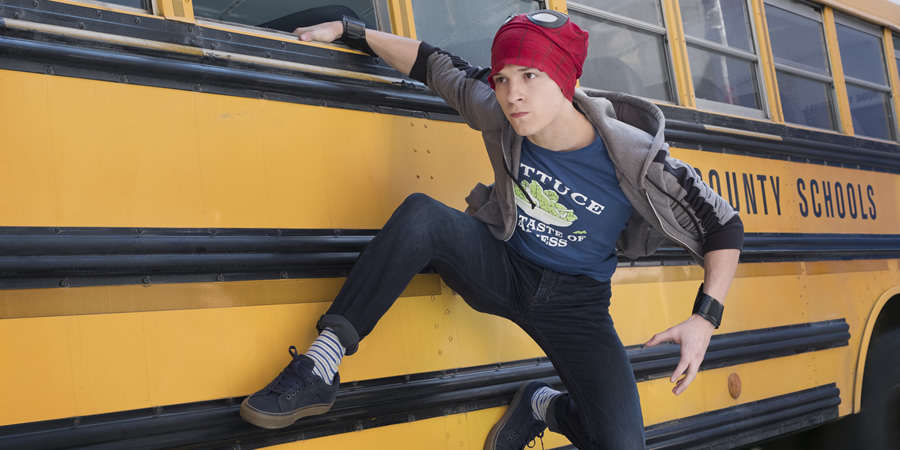 As Thor and Hulk have had their time to bask in the comedy limelight, and Mr Stark and Spiderman have had their witty quips in their respective solo sub-movies, I think it's time we see something different.
Now the trailer may make this new Avengers film look dramatic, but I think it's going to be more of a tongue in cheek epic love triangle between The Falcon, Black Widow and Groot. I'm thinking something along the lines of Bridget Jones' Diary 2 meets AVATAR.
Master of the Marvel Arts - Tiernan Douieb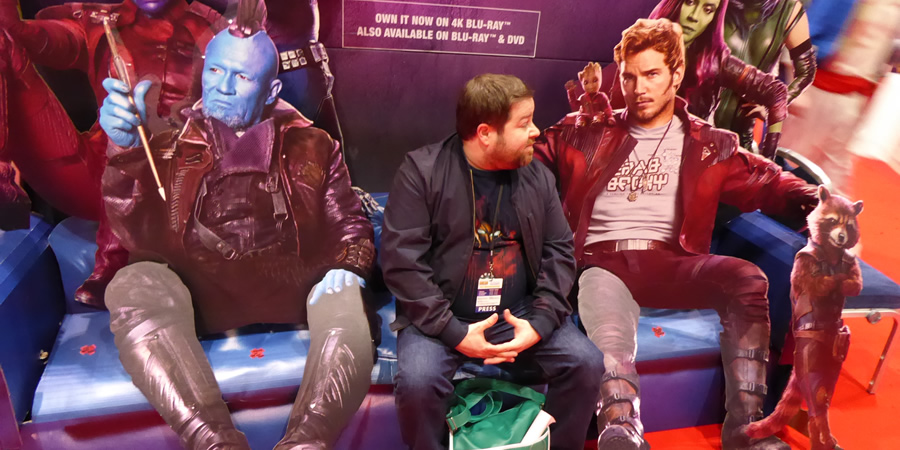 Tiernan's Wild Theories:
Ok so this movie is going to be big. I mean based on the title, it could go on forever.
Judging by the trailer, Thanos already has the power stone on his gauntlet so I'm predicting he gets defeated by Peter Parker boring him to death about how he also needs a responsibility stone.
Vision will upgrade and then run slower due to his OSX being designed for newer models. Black Widow will eat Spider-Man after mating with him. Ant-Man and Wasp will be in every scene but no one will notice unless you look really closely.
And Captain America remodels his ethics based on 2018 USA and tries to defeat Thanos through late-night badly spelled tweets before starting a war with Wakanda.
Tiernan's Real Theories:
I think it's going to be stupidly epic. I've got a horrible feeling Tony Stark will die based on trailers, the fact Iron Man was the first Marvel film so it will close this run, and of course Robert Downey Jr's contract being up.
I think this is going to be their Empire Strikes Back (although every film in Phase 2 had someone lose an arm at some point), ending on a bleak cliff-hanger where it looks like all hopes are lost on all sides, with Avengers 4 a year later giving us a nice ending and a good start for the next wave of heroes.
The Hulkbuster - Sooz Kempner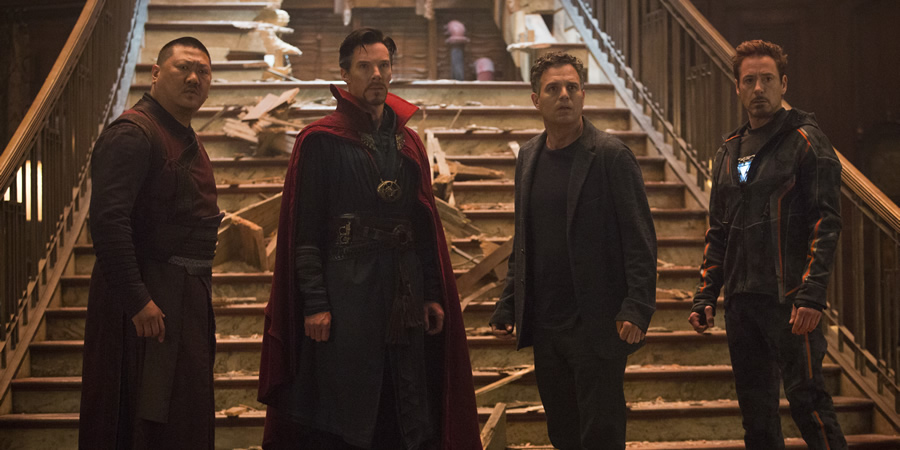 I haven't seen Avengers 1 or Avengers: Age of Ultron because I don't do superhero movies. Does Mad Max Fury Road count? I did that one. But not seeing or knowing what an Avenger is (I thought Uma Thurman was one in the late '90s but turns out that's a different Avenger altogether) will NOT stop me making some predictions.
Iron Man: I read the novel of The Iron Man when I was about nine and so I think it's pretty clear that Iron Man will continue trying to bring peace to the earth and that's something we can all get behind.
Bruce Banner/Hulk: This guy mainly smashes stuff up like cities and stuff and I hope the military stops him with force and I honestly do not care if he dies, I said what I said.
Steve Rogers: This must be the everyman character who is an audience surrogate. I assume he says things like "Avengers, planet Earth really needs your help right now!" and when the Hulk picks him up and climbs the Empire State Building he goes "oh golly gee!" until Iron Man gets him down and the Hulk's bleeding corpse turns the streets of Manhattan crimson.
Black Widow: Oooh, a woman one! I think she marries the Hulk just to get his fortune because women are not to be trusted, fellas, and upon the Hulk's bloody and painful death the final shot of the film is Black Widow putting on a fur coat and winking at the camera and a dubstep version of Diamonds Are A Girl's Best Friend plays over the end credits.
Stephen Strange: What the hell is a New Romantic pioneer doing in this movie? I'm guessing these films are set in the '80s now - he meets up with Boy George and Marilyn and they kick the Hulk's head in as it lies dying.
Spider-Man: The last Marvel movie I saw at the cinema was Spider-Man 3 and I hated it, so I hope he goes the same way as the Hulk in this movie.
Peter Dinklage: According to Wikipedia, Peter Dinklage is in this movie but no character is listed so I guess he just plays himself and honestly as long as the Hulk is brutally murdered I no longer care what anyone else gets up to.
The Superhero Stand-Up: Andrew Roper
I don't want to speculate at all on who dies, or lives: after ten years of build-up I don't want to spoil anything. Of course I have theories, but I'm staying quiet. I don't want to guess correctly.
Yeah we all know that Robert Downey Jnr and Chris Evans can't do this forever, but let's not even imagine a world without them just yet. Seeing as this is only part one of two movies, I don't think anyone is going to save the day, but I imagine it will all be set up for characters like Adam Warlock and Captain Marvel.
This many Marvel characters coming together in one movie means that virtually every scene will be interactions between high profile characters. Wall to wall superheroes, just pass the popcorn and buckle up.