Jon Richardson interview
This feature refers to an event, offer or opportunity that has now ended.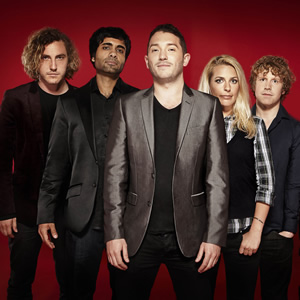 Jon Richardson is now the main host on topical Channel 4 show Stand Up For The Week, which returns this Friday. Time for a chat we think...
Hi Jon. Are you looking forward to taking charge of Stand Up For The Week?
Yeah, I'm really looking forward to it. I can't wait. I've told everyone it's a promotion. As the host, I can now talk about what I like and am interested in. On the last series I was covering sport - I love sport, but when Bin Laden gets shot and you're scraping around for an angle on something a footballer has said... Now I can open the papers and pick whichever story annoys me the most.
So, in a weird way, you're probably hoping for some dodgy things to happen over the next few weeks so the newspapers are full of juicy stories?
Yeah, absolutely. You always want something big to happen just because, arrogantly, as a comic you want to be the guy that does the routine that goes around on the internet and everyone's talking about.
We think you're great on 8 Out Of 10 Cats (pictured below). Now you've got two concurrent topical shows a week do you worry about coming up with enough jokes?
Well, they're slightly different. Stand Up For The Week is about taking one thing and picking it apart on my own, whereas on 8 Out Of 10 Cats you're discussing five stories with Louie Spence, so you know - with all respect to Louie Spence - it's a different level of investigation into a topic.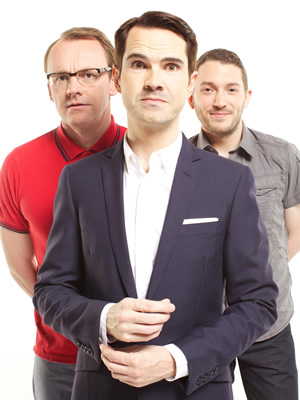 8 Out Of 10 Cats is more about saying something that you hope will get a reaction from Jimmy Carr and Sean Lock and then, between the three of us, feeding off that. That's what I like about panel shows - you can get comedians working on things together. So I don't think it's going to be too much of a clash.
You're signed to management company Off The Kerb [who also look after the likes of Michael McIntyre, Jack Dee and Lee Evans]. Did they help get you these gigs, or do you think you'd have been offered them anyway...
They've been absolutely essential I'd say. Off The Kerb never push me to do anything I don't want to do. They're a great company because they don't need me to do certain shows to make a certain amount of money for them, so I can work at my own pace.
More than anything they tell people you're good. My instinct is always to talk myself down, so if I have to phone up for a gig myself I'm more likely to say that actually I'm shit, and you should probably get someone else. But your agent's job is to lie on your behalf and tell everyone you're the funniest comedian they've ever seen.
How long did you think about taking on the 8 Out Of 10 Cats job? It's obviously a great opportunity, but being on a weekly topical show obviously does add pressure and commitments...
Yeah. I must admit I didn't think about it for too long because it came so out of the blue for me. I would never have put my name in that pot - I assumed someone else would have got it, so when the call came in I was so flabbergasted that, not only was I on the list of possibles, but they were offering it to me... so I said yes pretty quickly. My concerns are just about... well, when you pop up every now and again you perhaps don't get recognised that much, but when you're a part of the firmament of a show, that's when you start getting looked at... so that's only thing I get worried about, rather than say the writing process or the stress.
You mention stress. Do you find it stressful then?
I do a little bit. Being on a panel show I think you need to surrender to the moment, and not be afraid to react... and there's a part of my brain that can't forget. Like this interview will go online and will be there in some form forever. I'm not going to imply that people will still be checking it out in 30 years time, but I might. Part of my brain is aware that if I'm 60 years old and Google myself I'll be able to find some pretentious answer that I gave. So I'm still going to hate myself in 30 years.
With the panel shows - if I say something that is quite mean or doesn't come across right, that's going to go on telly and someone can clip it and put it online... You're only ever one stupid decision away from saying something horrendous. So, yeah, I find that side of it quite stressful.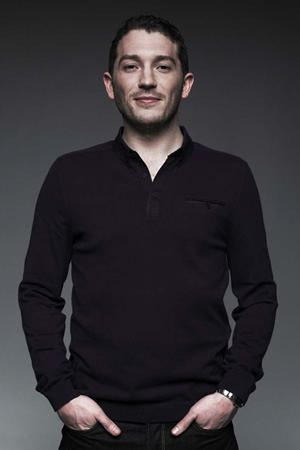 Do you have any control over the editing of the show? Say, for example, to ask for one of your gags not to be broadcast?
Their editing is great and, you know, it's in their interests to make everyone look good. They don't want to put out a show that's full of people appearing to be horrible to each other... but, if I said something that I didn't mean, absolutely - I could ask them not to include it.
I remember when we had Jedward on - I said beforehand I wasn't going to say anything cruel to them because, you know, I don't think that's my job... and then they annoyed me, so I did. I had that debate after the show... did I mean what I said and did I want that bit to go out.
Changing the topic of conversation... your fun book It's Not Me, It's You is about your search for a girlfriend. If it's not rude to ask, how's that search going?
It's going ok thanks. I've been seeing someone for a few months now actually... which in terms of my private life and happiness is absolutely great... but in terms of my career is probably career suicide. I've got a new tour next year so I'll see whether that is my swansong. Ha ha.
Talking of the tour, are you looking forward to that?
I can't wait. I want to get back on the road and do a new show. After Stand Up For The Week I've got a few months where I'm doing nothing but club gigs to build up the next tour, and then I'll tour that from March... can't wait!