Alan Partridge movie confirmed to be in production
Monday 30th April 2012 @ 2:43pm by
Aaron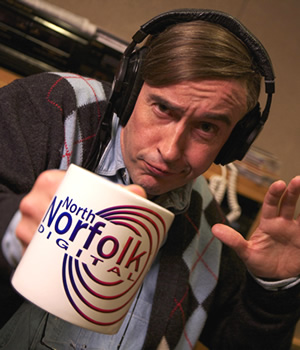 Work to produce a long-awaited and even longer-rumoured Alan Partridge movie is finally under way, according to film magazine Empire.

Written by Steve Coogan, who has been best known as the struggling media personality since the early 1990s, alongside Armando Iannucci, filming will begin later this year for a 2013 release date.

Father Ted director Declan Lowney, who was also behind Coogan's 2002 comedy drama Cruise Of The Gods, will direct the film, which Iannucci will act as an executive producer on.

Iannucci told the magazine: "At the moment it's called 'The Alan Partridge Movie' but that's just a working title. [The script] is written [but] we're always rewriting, rewriting and rewriting."

No further details are available at this stage, but the film is likely to be produced by Coogan's own company, Baby Cow, of which Iannucci is Creative Director.

Neil and Rob Gibbons are also likely to be on board as co-writers, having collaborated with Iannucci and Coogan on the Foster's lager-sponsored hit web series Alan Partridge's Mid Morning Matters, a second run of which will launch in the autumn, and the best-selling spoof autobiography I, Partridge: We Need To Talk About Alan. The first run of Mid Morning Matters will be broadcast on television by Sky Atlantic later in the year.

Meanwhile, Armando Iannucci is working in America on the HBO adaptation of The Thick Of It, entitled Veep, and Coogan has just finished filming another big screen title, The King Of Soho, in which he plays the lead role of porn and strip-club baron Paul Raymond.

Partridge first appeared on BBC Radio 4's On The Hour in 1991, whose principal writers also included Stewart Lee and Richard Herring. He was at the time ostensibly a sports reporter, and moved with the series when it transferred to television as The Day Today in 1994.

A particular hit from the series, Partridge was spun-off to his own spoof chat show, Knowing Me, Knowing You... With Alan Partridge, which itself spanned both television and radio in the mid-1990s, before transferring to sitcom in 1997 with BBC Two's hugely successful I'm Alan Partridge, running for two series to 2002.

Coogan appeared in character on 2011's Comic Relief telethon:


Our Guide to 'Alan Partridge: Alpha Papa'
Latest News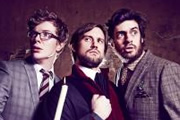 The sketch group WitTank are developing a sitcom for E4.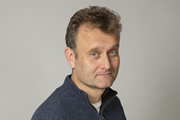 Outnumbered star Hugh Dennis is to appear in You Should See My Family, a hybrid comedy format examining family life in the UK.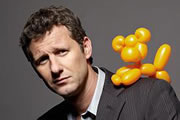 Channel 4 are to pilot a new panel show hosted by Adam Hills. Welcome To My World will ask guests re-create Earth in the way they would like it to be.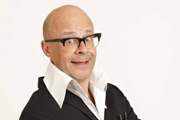 Harry Hill, who is expected to be confirmed as the host of ITV's Stars In Their Eyes soon, is reportedly working on a scripted comedy show for the BBC.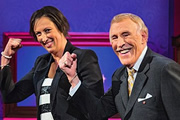 The BBC has clarified that it is still keenly working with Miranda Hart on a possible revival of classic game show The Generation Game.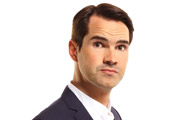 Jimmy Carr, Sarah Millican, Milton Jones, Jack Whitehall and Rob Brydon are amongst the stars due to take part in ITV's revival of Sunday Night At The London Palladium.