Sky order 2nd series of Ruth Jones comedy drama Stella
Thursday 9th February 2012 @ 11:20am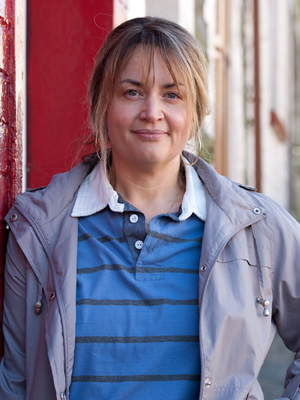 Sky1 has ordered a second series of Stella, the comedy drama created by Gavin & Stacey star Ruth Jones.

Jones also plays the lead role in the programme, which follows the life of a 40-something mum juggling the ups and downs of family life amid the chaos of her eccentric friends, relatives and children's fathers.

The first series is currently broadcasting on Friday nights, with the sixth of the ten episodes scheduled for tomorrow. Sky says: "The first series' debut was the second biggest UK comedy launch in multichannel history and the show continues to go from strength to strength as part of Sky 1's Comedy Fridays."

David Peet, who is Ruth Jones' husband and Series Producer on the show, says: "This is fantastic news. It's been brilliant working with Sky to make a series that seems to have struck such a heart-warming chord with the audience."

Ruth Jones adds: "I'm over the moon to hear that Sky want more Stella. I'm looking forward to getting back to Pontyberry again. Even though it doesn't actually exist."

Lucy Lumsden, the Head of Comedy at Sky, comments: "All hail Ruth Jones. Stella was our first and biggest original comedy commission and we are thrilled that our customers love it as much as we do. Bring on the second series. "

The new ten-part second series of Stella will be filmed this summer, and will be shown on Sky1 in early 2013.

Here is a Stella related clip made especially for the internet. The characters talk about small town gossip:



And here is a clip from Friday's episode:


Latest News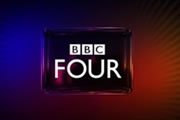 BBC Four has ordered another run of Some People With Jokes. Series 2 will feature funeral directors, dog owners and Irish people telling their favourite jokes.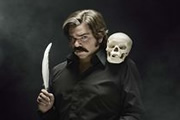 Channel 4 has ordered a second series of Toast Of London, Matt Berry's sitcom about a second rate actor.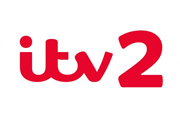 ITV2 is developing a UK adaptation of an Australian female-led sitcom called Laid, about a young woman whose ex-boyfriends start dying.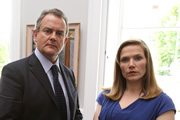 The BBC is working on W1A, a spin-off from hit sitcom Twenty Twelve which will see the characters working at the corporation.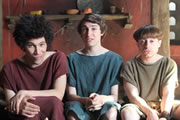 ITV2's ancient Rome based sitcom Plebs has been awarded the British Comedy Award for Best New Comedy Programme 2013.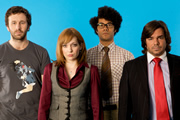 Channel 4 has scheduled a night of programming around The IT Crowd, and is asking fans to vote which episode should be broadcast with a new documentary.