Frank Skinner to host new Room 101 series
Saturday 20th August 2011 @ 1:55pm by
Aaron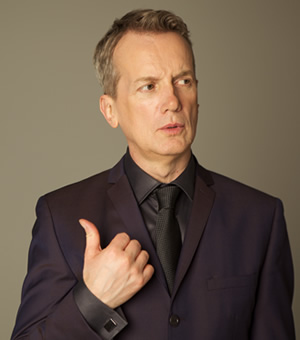 Frank Skinner has been announced as the new host of Room 101 by production company Hat Trick.

The popular chat format, in which celebrities have the chance to cast the things they hate most into Room 101 - the most horrible and frightening place in the world - was last on television in 2007, hosted by Paul Merton. Following his decision to quit the series, Hat Trick announced that the show would return at some point with a new host. The format was later mooted for re-launch as a web community for the public.

Room 101's first three series, between 1994 and 1997 were hosted by Nick Hancock. Merton assumed presenting responsibilities in 1999. Hancock had earlier hosted four series of the format on the now-defunct BBC Radio 5, from 1992 until its TV transfer.

The concept of 'Room 101', the most awful place in the universe, was created by author George Orwell as a torture chamber in his dystopian novel Nineteen Eighty-Four.

Famously, Orwell named Room 101 after a meeting room at BBC Broadcasting House.

No further detail has yet been announced regarding Series 12, but it is expected to return to BBC Two later in 2011 or early 2012.
Latest News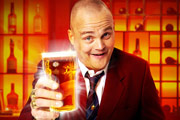 Al Murray wishes to make a film featuring his pub landlord character. Plus, he will return to BBC Radio 5 Live with topical comedy show 7 Day Saturday.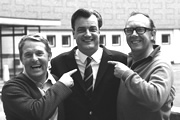 Eddie Braben, one of Britain's top comedy writers, who wrote for many famous comedians, most notably Morecambe & Wise, has died aged 82.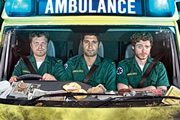 American television channel USA Network has commissioned a full series adaptation of Channel 4's 2011 comedy drama, Sirens.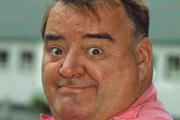 Actor Paul Shane, best remembered for his lead role in sitcom Hi-De-Hi!, has died at the age of 72.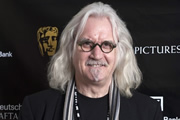 Ben Miller, David Tennant and Billy Connolly are amongst the cast set to star in new film What We Did On Our Holiday, from the writers of Outnumbered.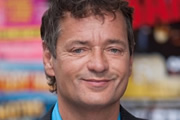 Channel 4 has commissioned No Offence, a Victorian police comedy from Shameless creator Paul Abbott. It will also stage further Stand Up To Cancer events.