Sky One to adapt Terry Pratchett's Unseen Academicals
Monday 24th January 2011 @ 11pm by
Ian Wolf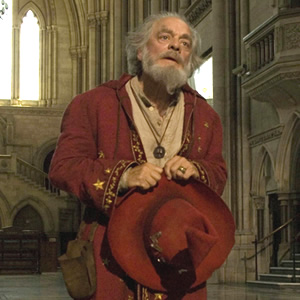 Sky One is broadcast an adaptation of another of Sir Terry Pratchett's Discworld novels. The Mob Film Company confirmed that Unseen Academicals will be the next book to be converted into a TV comedy drama.

According to the company's website, production will commence on the adaptation sometime later in the year. This will be the fourth adaptation of Pratchett's humorous fantasy novel series for Sky, with the Christmas-themed Hogfather, The Colour of Magic and Going Postal having been broadcast in 2006, 2008 and 2010 respectively.

In Unseen Academicals, the 37th novel in Terry Pratchett's Discworld, the staff of the Unseen University of Wizardry are forced into playing a game of football, without using magic, in order to secure a large financial endowment. As the local version of the game is so violent, the head of the university - Archchancellor Mustrum Ridcully - helps to set up proper rules and forms a university team, which includes the university's orangutan librarian in goal.

It is not yet known who will star in this new TV adaptation, but it would seem most likely that David Jason will return to star as the cowardly and incompetent wizard Rincewind, reprising the role he played in The Colour of Magic (pictured).

Discworld, Terry Pratchett's comic fantasy book series, is set on a magical world which is flat, resting on the backs of four elephants which stand on the back of a giant turtle of unknown gender. The Discworld series, which began in 1983, currently consists of 38 novels, with a 39th currently being written by Pratchett. Millions of Discworld books have been sold, making Pratchett - who was knighted by the Queen in the 2009 - the UK's best-selling author of the 1990s.
Latest News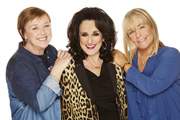 Hit sitcom Birds Of A Feather is to return for a landmark eleventh series, its second since being revived by ITV.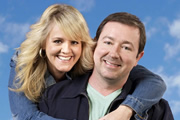 Sky Living has ordered a fourth series of Mount Pleasant, the comedy drama starring Sally Lindsay and Daniel Ryan.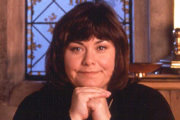 Dawn French is to perform a special Thought For The Day on Radio 4 in character as Geraldine Granger from the hit BBC sitcom The Vicar Of Dibley.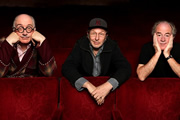 The original cast of Douglas Adams's comic sci-fi radio sitcom The Hitchhiker's Guide To The Galaxy are to reunite for a new recording.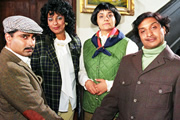 The hit BBC sketch show Goodness Gracious Me is to be resurrected for a special one off edition to celebrate 50 years of BBC Two.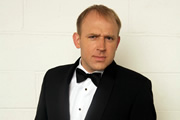 Tim Vine is to a new comedy quiz show called You Can't Say That!. The format, which involves contestants spotting trick questions, will be piloted later this month.