BBC Two orders transgender sitcom Boy Meets Girl
Thursday 21st August 2014 @ 12:55pm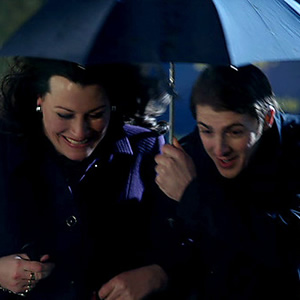 BBC Two has announced Boy Meets Girl, Britain's first transgender sitcom series.

The comedy, created by Elliott Kerrigan and co-written by Simon Carlyle, has been commissioned to a full series following a screening of a pilot episode at the BBC Salford Sitcom Showcase in March. The script was discovered through the Trans Comedy Award, a BBC talent search to promote the positive portrayal of transgender characters.

Filmed in and around Manchester, the six-part series follows the romantic story of 26-year-old Leo and 40-something trans woman Judy.

The BBC explains: "Leo's had a bad day. He's been fired (again), is being given a hard time by his mum and, to cap it all, his blind date fails to show up. But then he bumps into Judy and finds himself deeply attracted to this surprising and beguiling woman.

"They bond over drinks and, unfazed by the fact that there's a bit of an age gap between them, arrange to meet the following evening. Leo's mother is unhappy that he's having dinner with an older woman. But Leo doesn't care what she thinks; he knows that he's just met someone very special."

Rebecca Root, who plays Judy, wrote in a blog post about filming the series: "Tired of rejection by previous lovers, Judy decides to do the 'Big Reveal' on the first date with Leo. He quietly processes the information and then just gets on with the meal. 'Would you like a starter?' he asks. No questions about her body. No inappropriate comments about the toilet. Just so. This episode makes no more bones about Judy's gender than had she confessed to liking Fleetwood Mac (which she did in an early draft). I was over the moon to get the part."

Sophie Clarke-Jervoise from production company Tiger Aspect, says: "We're very excited to be making Boy Meets Girl for BBC Two. It's always great to work with brand new writers and Elliott has a delightfully quirky comedy voice which manages to combine big laugh-out-loud moments, with warmth and truthfulness."

Full casting details for the series has not yet been announced, but it is known that the pilot episode starred Rebecca Root as Judy with Harry Hepple playing Leo.

It should be noted that in 2009 ITV broadcast a comedy drama called Boy Meets Girl in which Martin Freeman played a man struck by lightning who wakes up to find himself trapped in a woman's body. The shows are unconnected despite sharing the same title.
Latest News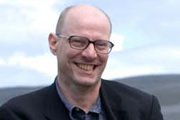 Father Ted co-writer Arthur Mathews is developing a new BBC sitcom about bailiffs.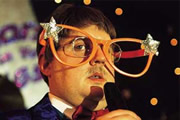 Peter Kay's much loved sitcom Phoenix Nights will return as a live stage show in January. The cast will appear for two nights at the Manchester arena.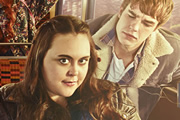 Teenage comedy-drama My Mad Fat Diary, about a 16-year-old with weight and mental health problems, will return for a third series.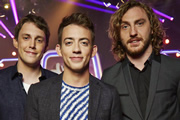 E4 has today announced that it has commissioned a further two series of its comedy panel show Virtually Famous, focusing on the world of internet celebrity.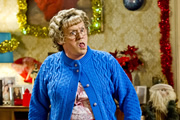 The BBC has announced its Christmas comedy offerings. Amongst the shows is the end of hit sitcom Miranda and the documentary Rik Mayall: Lord Of Misrule.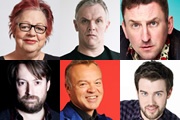 Voting for the British Comedy Awards 2014 King or Queen category has launched. Pick from Jo Brand, Greg Davies, Lee Mack, David Mitchell, Graham Norton and Jack Whitehall.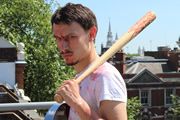 A discussion with 'troubled comedian' Richard Gadd about topics such as mining one's life for material. Read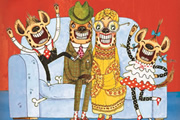 Julian Clary has signed a two book deal with a publishing company to write children's novels. Read
Who do you think will win at the British Comedy Awards? Have a guess on our interactive website. Enter