Miranda Hart lined up for new BBC comedy series
Wednesday 18th December 2013 @ 6:37pm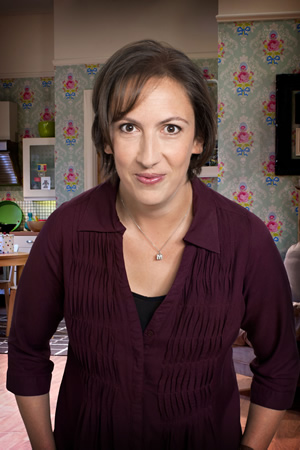 Miranda Hart is reportedly being lined-up for the lead role in a new BBC comedy series.

BroadcastNow reports that novelist Kathy Lette is developing a TV script based on her book To Love, Honour And Betray (Till Divorce Us Do Part). The novel, first published in 2008, is based around a woman whose husband leaves her after 18 years.

According to the trade magazine, Hart has been 'earmarked' to play Lucy, the lead character, if the project is given the green light.

The novel's marketing blurb says: "When Lucy's husband of eighteen years runs out on her, she'll do anything to win him back. Including climbing out of her bedroom window at one in the morning wearing her daughter's mini skirt. Jasper has left Lucy for her best friend, the chic and thin interior decorator Renee. To make matters worse, her teenage daughter Tally, blames her Mum. While Tally is busy trying to find a loophole in her birth certificate so she can put herself up for adoption, Lucy tries to accept that a child is for life and not just for Christmas.

"Although a signed-up member of Underachievers Anonymous, in Lucy's quest to win back her husband she learns to be a surf life-saver, loses weight and gets a job. She also falls in lust, finding herself torn between an older and a much younger man. But it's not until Lucy makes the Freudian discovery that her toy boy is also dating her daughter - and that he's been paid to do so by her conniving ex as ammunition for a custody battle, that she finally learns to stand on her own two stilettos."

The BBC has declined to comment on the project but does emphasise that the show has not yet received to go ahead to be made.

A source told Broadcast: "Miranda is very excited about the idea of playing the part of a mother, rather than the daughter role she plays in her own series."

Should the project go ahead and Hart accept the role, she will have to fit the filming into her already busy schedule. The comedian is set to tour the UK next year with the arena-sized My, What I Call, Live Show.

Hart, who won a British Comedy Award last week for her acting in Miranda, is set to appear in two major Christmas TV shows. She'll be in Call The Midwife on Christmas Day, and stars alongside David Walliams in the comedy Gangsta Granny on Boxing Day.

Her new DVD, a comedy fitness workout video called Miranda Hart's Maracattack, is selling well.
Latest News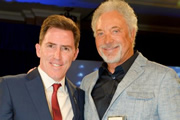 Rob Brydon is set to host a BBC Children in Need concert that will star Sir Tom Jones, and feature 'live and pre-recorded comedy pieces' about the singer.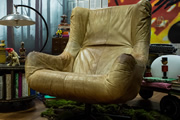 Dave has confirmed the commissioning of Crackanory Series 3, with readers set to include Back To The Future star Christopher Lloyd, Sarah Millican and Greg Davies.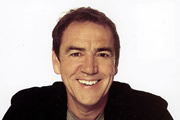 Robert Lindsay and Maureen Lipman will head up the cast of Bull, a TV sitcom set in an antiques shop.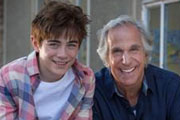 Happy Days star Henry Winkler is to return to CBBC for a third series of his comedy drama, Hank Zipzer.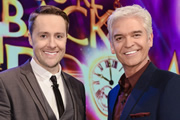 Phillip Schofield will return to ITV with four new episodes of comedy game show You're Back In The Room, in which contestants compete for cash whilst under hypnosis.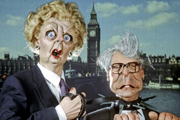 Spitting Image producer John Lloyd says he wants to bring back the satirical puppet format, possibly as an online show.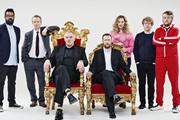 The comedians involved in new channel Dave show Taskmaster talk about taking part in the bizarre challenges. Read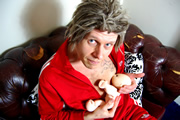 Kunt And The Gang - the musical comedy act delivers 'songs of questionable taste' - talks about his career. Read