Red Dwarf XI 'officially' in development
Monday 21st October 2013 @ 4:44pm by
Aaron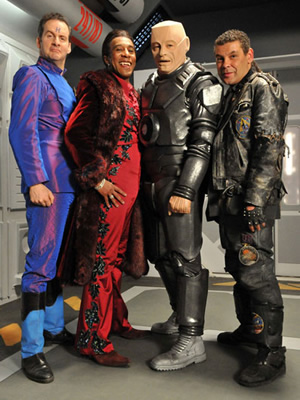 A new series of sci-fi sitcom Red Dwarf has reportedly been ordered by digital entertainment channel Dave.

Writer Doug Naylor is currently working on scripts for Series 11 of the cult comedy, with filming expected to commence in 2014. The news has been widely expected for the past eleven months, following huge ratings for the previous series, the sitcom's 10th, during October and November 2012.

Starring Chris Barrie, Craig Charles, Danny John-Jules and Robert Llewellyn, the series follows the misadventure of a hologram, a human, a far-evolved cat and a Mechanoid robot, stuck aboard the mining space-ship Red Dwarf, millions of years from home.

Llewellyn, who has played Mechanoid Kryten since the sitcom's third series, wrote on his blog yesterday: "We are officially making another series but we don't know when. UKTV, the copmany behind Dave, who broadcast Red Dwarf X, want another series and we'd love to make one.

"It will be sometime in 2014, but I can't be any more accurate that because we simply don't know yet.

"As far as the main cast are concerned, Chris, Danny, Craig and myself are all very committed to making another series, Doug Naylor is working on it like a man posessed but beyond that it's in the lap of the GELFS."

Having begun on BBC Two in 1988, the sitcom originally ran there for 8 series, concluding in 1999. A cult sci-fi hit, rumours of a film spin-off continued for the decade thereafter, before the comedy was revived for a short ninth series, dubbed Back To Earth, by the UKTV network's digital entertainment channel Dave in 2009.

Co-owned by BBC Worldwide, the corporation's commercial arm, Dave is perhaps best known as home of repeats of many panel shows and cult comedies - of which Red Dwarf's early series had proved a particularly popular schedule staple. The sitcom's revival marked one of the station's first forays into producing its own original programming, and was popular enough to ensure the order of a full-length tenth series, broadcast in 2012.

As primarily a repeats channel aimed at 18-34 males, Dave rarely enjoys high viewing figures, but its two series of Red Dwarf attracted comparitively huge audiences. The Easter 2009 debut of Back To Earth remains their highest ever audience, at some 2.06 million viewers, whilst the opening of Series 10 last year holds the second-highest spot, with 1.59 million viewers. Although the figure slid to 0.98m by the end of the six-episode run, the series averaged an audience of 1.17 million - a significant success for the channel.

Dave have not released an official statement regarding Red Dwarf XI, but the series is likely to be 6 episodes in length. Recording and transmission dates are currently unknown, although Series 11 may well be being lined up for broadcast during a similar October-November period in 2014 to 2012's Series 10.

The following clip from behind-the-scenes on Red Dwarf X features Kryten (Llewellyn) talking to the audience:



Story Update, 22nd October: This news appears to have leaked before the channel was ready to reveal its intent. Llewellyn has deleted his blog post and writer Doug Naylor has used Twitter to try and play down the story, saying: "Getting tweets claiming Red Dwarf XI is commissioned. Not true. Not yet."
Latest News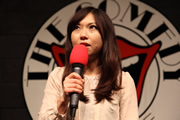 Japanese stand-up Yuriko Kotani has won the 2015 BBC Radio New Comedy Award, after a public vote.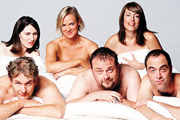 Hit ITV comedy drama Cold Feet is to return for a brand new sixth series, it has been confirmed. James Nesbitt, Robert Bathurst, Hermione Norris, John Thomson, and Fay Ripley will reprise their roles.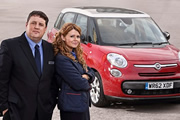 Car Share, Catastrophe, Detectorists, Inside No. 9, The Keith Lemon Sketch Show and People Just Do Nothing are amongst the nominees for the Broadcast Awards 2016.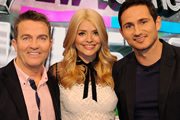 ITV has ordered a second series of Play To The Whistle, the sports-focused comedy panel show hosted by Holly Willoughby.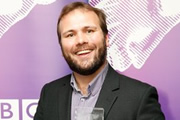 The nominations for the BBC Audio Drama Awards 2016 have been announced, with Cabin Pressure creator John Finnemore getting three nods.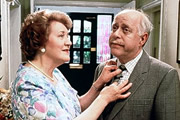 BBC One is reportedly looking to revive sitcoms including The Good Life, Are You Being Served?, Up Pompeii!, Keeping Up Appearances and Porridge.