Channel 4 Comedy Showcase 2007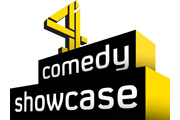 Channel 4 broadcast six new comedy pilots in 2007 under the 'comedy showcase' heading. It was considered a very successful set of pilots as three of them (The Kevin Bishop Show, Plus One and Free Agents) went on to full series...
Other People

Broadcast: Fri 5th October 2007

Sitcom pilot about an ex-child star who, 20 years on, is now working in a sofa shop. Greg is bored, unhappy and still hurting on the inside.

Ladies And Gentlemen

Broadcast: Fri 12th October 2007

Sitcom pilot following the lives and loves of a group of 30-something friends who share a London house... in 1865.

Plus One

Broadcast: Fri 19th October 2007

What do you do when your girlfriend leaves you to marry Duncan from boyband Blue? You decide to outshine them on their wedding day.

The Eejits

Broadcast: Fri 26th October 2007

Maurice and Gerard are two would-be musicians whose ambitions far outreach their abilities, but that doesn't stop them from dreaming.

Free Agents

Broadcast: Fri 9th November 2007

A dark and poignant romantic sitcom following a 'will they, won't they' couple. Stars Stephen Mangan, Sharon Horgan and Anthony Head.

The Kevin Bishop Show

Broadcast: Fri 23rd November 2007

Fast-paced Channel 4 sketch show built around Kevin Bishop. Includes a number of celebrity impressions.