Win Warren on DVD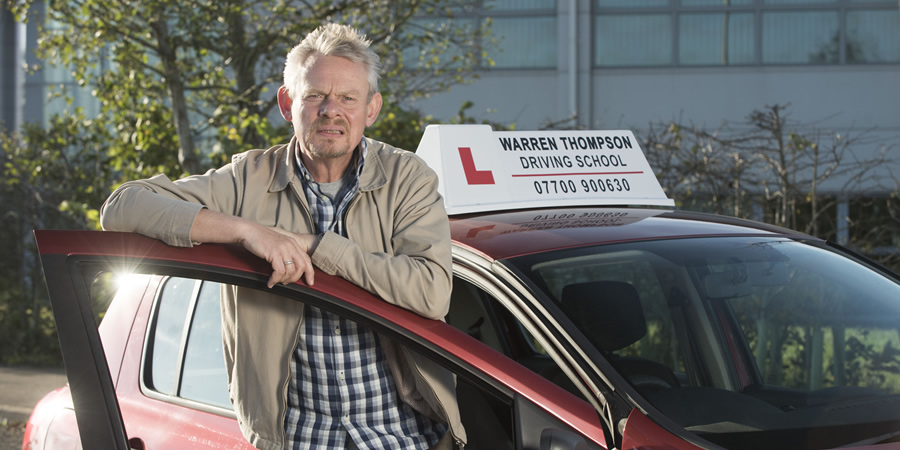 In Warren, TV favourite Martin Clunes returned to our screens as another man behaving badly: a pedantic driving instructor who thinks the world is against him.
Created and written by upcoming British writing team Jimmy Donny Cosgrove and Paul McKenna (no, not that one), this original six part comedy centres around Warren Thompson, who suddenly finds himself in his mid-50s, forced to up sticks from the south to Preston when his partner Anne's (Lisa Millett) father falls ill.
Not blessed with patience, empathy, or any kind of paternal instinct whatsoever, cantankerous, blunt and grumpy, he just about tolerates his students, not to mention the two teenage stepsons he never wanted.
To put it delicately, Warren's naturally difficult personality means he's constantly finding himself in sticky situations. Set in his ways, he's happy with a clean house, a neat garden, and a nice cup of tea...but always seems to end up on the verge of absolutely losing it. From neighbourly disputes to vendettas in both his personal and professional life, this uniquely British, crabby comedy hero will have you clutching your sides and clutching your pearls in equal measure.
Warren arrives on DVD and digital download on 20 May 2019, so stick on your L plates and get ready for a bumpy ride.