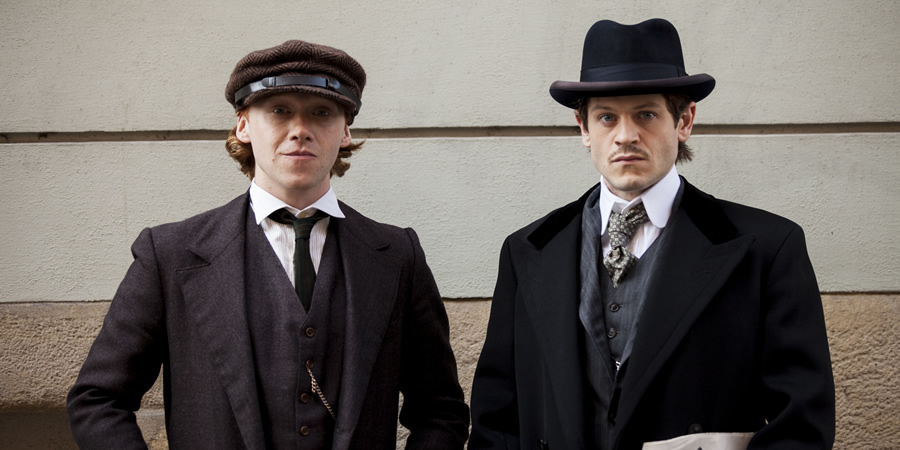 Genre

Comedy Drama

Broadcast

Channel

Episodes

1

Starring

Iwan Rheon, Rupert Grint, Dustin Demri-Burns, James Fleet, Vincent Franklin, Florence Hall, David Newman and Nicola Reynolds

Writer

Director

Producer
It's the turn of the 20th century and a young man named Adolf Hitler has arrived in Vienna full of hope and ambition. A passionate artist, he is determined to win a place at the acclaimed Academy of Fine Arts Vienna. But there are one or two obstacles in his way, not least the fact that his work is deemed somewhat, well... mediocre.
To add to his frustration, his good friend August 'Gustl' Kubizek is thriving after being accepted to the Vienna Conservatory. The pair spend their free time wandering around the city, soaking in its culture and envisaging their illustrious careers in the arts, but young Adolf's future is balanced on a knife edge. If he achieves his goal and gets into art school he can live the bohemian life he has been daydreaming about for years. If he is rejected, there's a small chance his incurring wrath might have far-reaching consequences.
Part of

Production company

Also known as

Adolf Hitler: The Artist (Working title)
Hitler The Artist (Promotional title.)

Laugh track

None
Broadcast details
First broadcast

Thursday 2nd February 2017 on Sky Arts at 10pm

Episode length

30 minutes

Last repeat

Wednesday 2nd June 2021 at 10:00pm