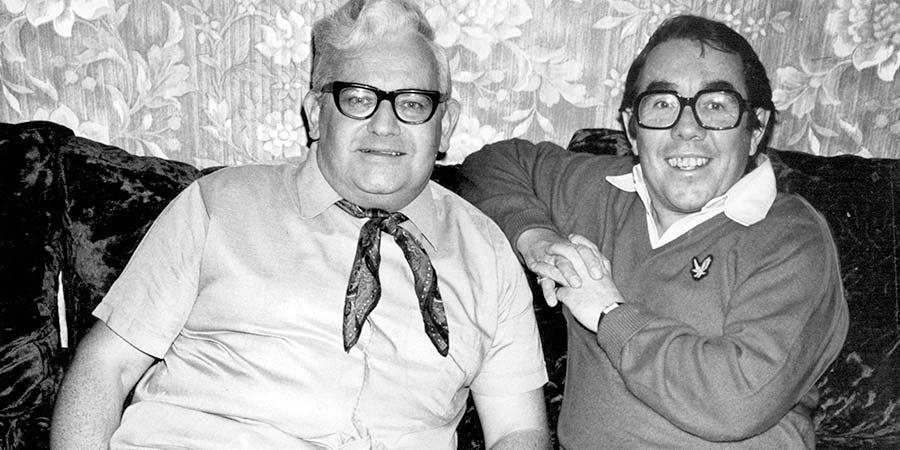 Genre

Factual

Broadcast

Channel

Episodes

1

Features

Director
The Two Ronnies -- aka Mssrs Barker and Corbett -- remain jewels in the crown of British light entertainment, their legendary shows still enjoyed over three decades since their last show. But do we know everything about their work together?
This special programme relates how, just before Ronnie Barker's retirement in 1986, the Two Ronnies travelled to Sydney to make a series for Australia's Channel Nine. Their regular British show had been a huge hit down under, and now they were to create a new version especially for Australia.
Inspired by a one-off special recorded in 1979, The Two Ronnies In Australia ran for a full series of six episodes in 1986, taking some of their most famous UK sketches and reworking them for an Australian audience. But the series was never seen outside Australia - until now.
For the first time, British viewers will see the best of the Two Ronnies' work down under. In this special film, the sketches and songs will all be screened in their entirety as they were originally intended to be seen. Members of the Barker and Corbett families also recall how much the Two Ronnies enjoyed their Australian venture.
Production company

Also known as

The Two Ronnies: Unseen
The Unseen Two Ronnies
The Two Ronnies; The Unseen Sketches
The Two Ronnies: The Unseen Sketches

Laugh track

None
Broadcast details
First broadcast

Wednesday 25th December 2019 on Channel 5 at 9:30pm

Episode length

90 minutes

Last repeat

Sunday 18th July 2021 at 12:00am on CC Extra