Win The League Of Gentlemen Live Again! on DVD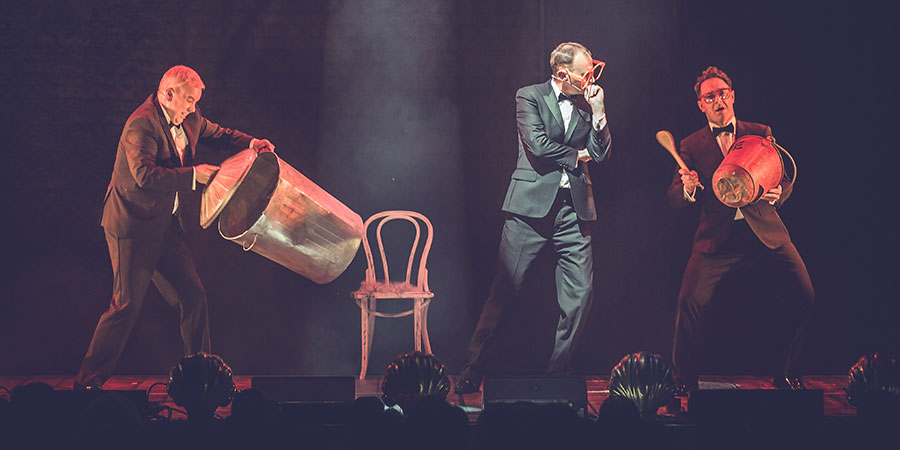 Following their first return to stage in more than 12 years for a 47-date tour of the UK and Ireland, The League Of Gentlemen Live Again! sees Mark Gatiss, Reece Shearsmith, Steve Pemberton and Jeremy Dyson bring their dark and unhinged fictional village of Royston Vasey to life in a brand new show.
Filmed at the Hammersmith Apollo, the BAFTA-winning comedy troupe showcase both classic routines and hilarious new material featuring some of their most memorable characters in the 105-minute show, which is released on DVD by BBC Studios on Monday 19th November 2018. Order a copy
Beloved characters from the League's darkly comic world include "locals" Edward and Tulip (Tubbs) Tattsyrup, theatre company Legz Akimbo, The Dentons and job centre trio Pauline Campbell-Jones, Mickey Michaels and Ross Gaines.