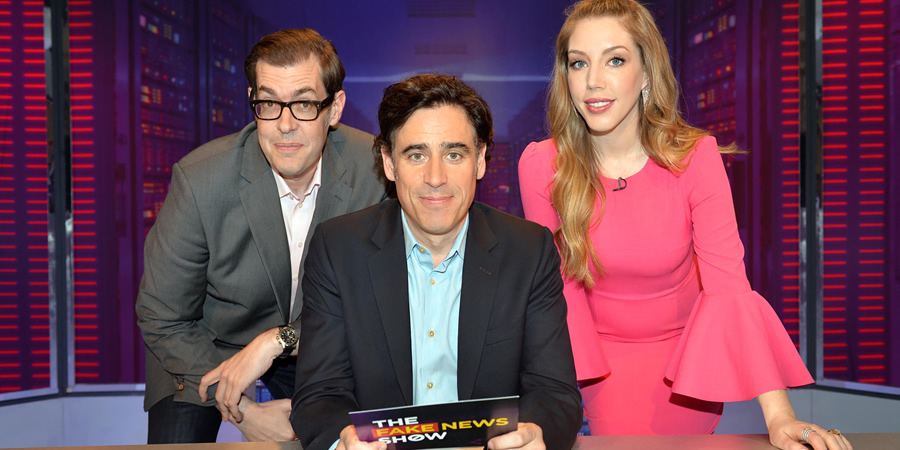 Genre

Panel Show

Broadcast

Channel

Episodes

Starring

Director

Producers
Was Donald Trump actually born and raised in Pakistan? Is Hillary Clinton secretly a robot? And what do people think Steven Spielberg once did to a triceratops? This comedy panel show peers behind the wobbly façade of fake news, dissects the outlandish headlines, alternative facts, dodgy Photo-shops, and all-too-believable viral clips that have pushed post-truth to the front pages.
At a time when world events are increasingly stranger than fiction, and no one knows who or what to believe, The Fake News Show might just be the only news show you can trust. Or can you?
Use the menu bar above to access more pages.