Win The Diary Of A Nobody on DVD, starring Hugh Bonneville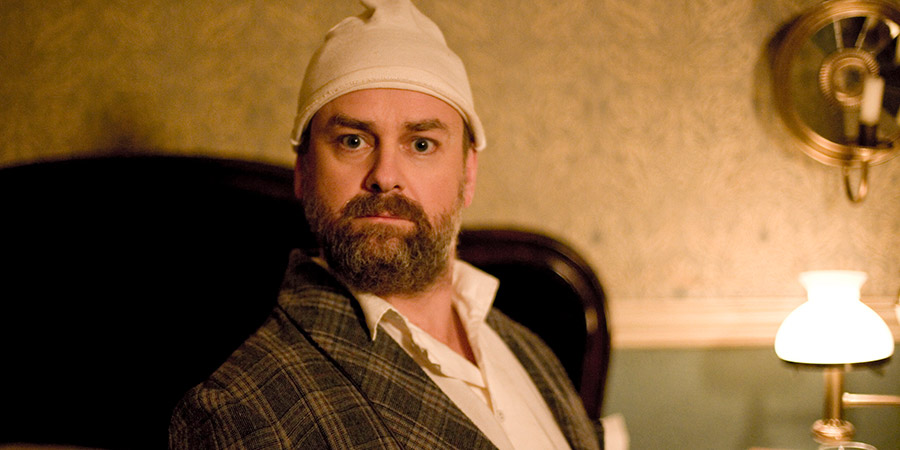 Initially serialised in the pages of satirical magazine Punch and first published as a collected volume in 1892, the comic Victorian spoof diary The Diary Of A Nobody is one of the most adapted works on British television and radio.
This third television adaptation, made in 2007, stars Hugh Bonneville in a 4-part series of comic monologues, adapted by screenwriter Andrew Davies (Bridget Jones's Diary, Game On) from the original work of brothers George and Weedon Grossmith; called "the funniest book in the world" by author Evelyn Waugh.
Bonneville plays middle-class bank clerk working in the City of London, Charles Pooter, who is all too aware of his social status, humbled by those above him, and dismayed by those beneath - especially when he discovers those lowly tradesmen to have much better connections than he does. He ponders, just because he is a nobody rather than a somebody, why should his own diary not be as interesting or notable an historic record than anyone else's?
Having recently moved into a new home - The Laurels - with his wife, Carrie, the diary of this nobody charts his frequently embarrassing dealings with impertinent tradesmen, exasperating friends, and wayward son Lupin's many misdemeanours.
An "immaculate" adaptation (The Guardian), this version will be released on DVD by Second Sight (RRP £19.99), and for the very first time made available to stream and download, on Monday 12th June. Order from Amazon