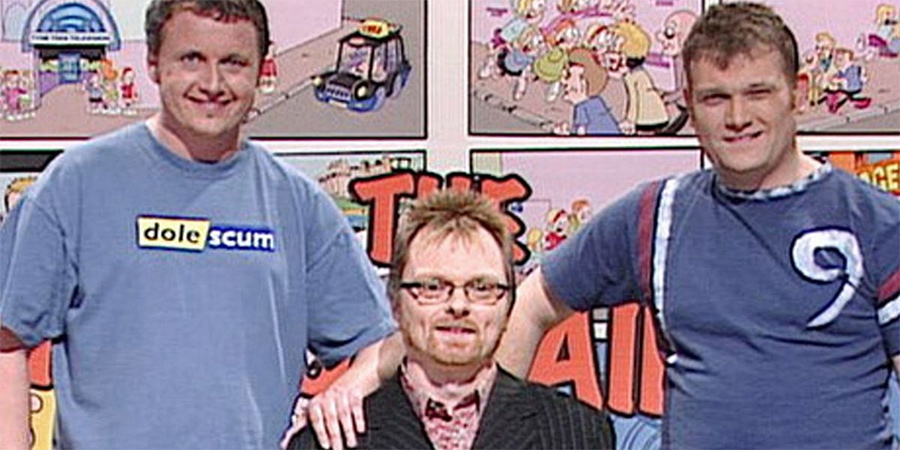 Genre

Panel Show

Broadcast

Channel

Episodes

Starring

Writer

Director

Producers
All Hail to The Regionnaires, Tyne Tees television's newest, funniest, wackiest, dodgiest, risqueist, corniest and altogether dotty as a stotty comedy quiz series.
Hosted by Simon Donald, founder of Viz magazine, and joined each week by team captains Geordie stand-up Gavin Webster, and radio presenter Catboy, it's a dead cert that The Regionnaires will make you laugh. But it's a real quiz show with proper questions all about the North East so viewers at home can play along and find out how well they know their home patch. Every week both team captains will bring along a famous guest.
The Regionnaires proudly presents its own roving reporter Arthur 2-Stroke. He'll put the low in local when he visits different parts of the region every week asking innocent passers-by very important questions like "Who wears the trousers in Morpeth?" or "How many people in Beamish have seen a ghost?" - so look out for him folks and be kind. He's probably certifiable but he's harmless.
There will be a mystery guest in the studio too. He or she can only give yes or no answers to the teams until they've guessed the guest's identity.
The Regionnaires has been written by Simon Donald and Alex Collier who cut their teeth on Viz magazine. Now they're bringing their wit to television, and it's not to be missed by any intelligent form of life, from the pond upwards.
This panel show was broadcast in the ITV Tyne Tees area only
Production company

Laugh track

Live audience
Broadcast details
Length of episodes

30 minutes