Rhod Gilbert's Growing Pains
Rhod Gilbert's Growing Pains coming to Comedy Central
Comedy Central has commissioned new panel show Rhod Gilbert's Growing Pains for 2021
The format sees guests trying to convince Rhod Gilbert that their teenage years were the most embarrassing
The producers say the format is "a proper escapist treat"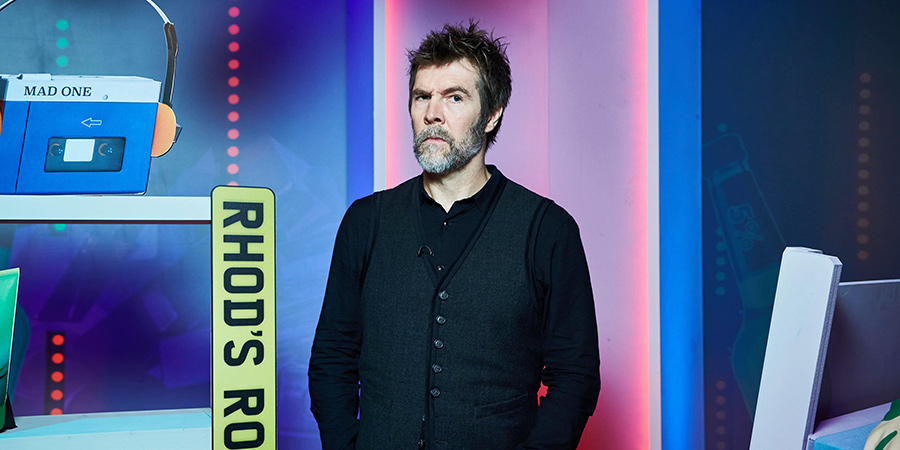 Comedy Central has ordered Rhod Gilbert's Growing Pains, a panel show in which the comedian asks guests about their teenage years.
Six hour-long episodes of the show are set to be filmed from later this month, to be broadcast on the channel next year.
Talking about the format, the producers explain: "Each celebrity will take a trip down memory lane; competing across fashion, pop culture, retro gadgets, first loves, school reports and more to get their teenage years recognised as the most embarrassing by comedian Rhod Gilbert.
"With mystery guests popping up along the way offering up further revelations, the show celebrates those ultimate embarrassing teenage moments, and it's down to Rhod to judge which celebrity should be crowned 'winner'."
Rhod Gilbert says: "I was a very cool teenager, making one good decision after another... fashion, I got it just right, my hair was always great, love was one smooth happy ride after another and I had great taste in music, books and Kay's catalogues. But not all my guests were like me, and I want to hear all about their traumatic teens and adolescent aberrations - the good, the bad, the hormonal and the lock-yourself-in-the-toilet embarrassing."
The series is being produced by Rumpus Media, the production company that also makes Channel Hopping With Jon Richardson, which Comedy Central is airing at the moment. Iain Wimbush from the company says: "It's been an absolute pleasure working on Rhod's particular take on teenage life over the last 30 years. It's a proper escapist treat."
Commissioner Sebastian Cardwell comments: "I'm excited to be teaming up with Rumpus Media again for our next comedy commission. Rhod Gilbert is the perfect host to delve into the teenage lives of our celebrity guests. I can't wait to see what embarrassing revelations come to light!"
Rhod Gilbert's Growing Pains will be on Comedy Central in early 2021.
---
For updates, click the button below.
Share this page