Add And Delete pilot
Lucy Porter and Brenda Gilhooly to pilot Add And Delete
Lucy Porter and Brenda Gilhooly are developing a new TV comedy format idea
Add And Delete is "a new chat show where celebrities get to airbrush their lives"
A run-through to test the format is taking place in London this November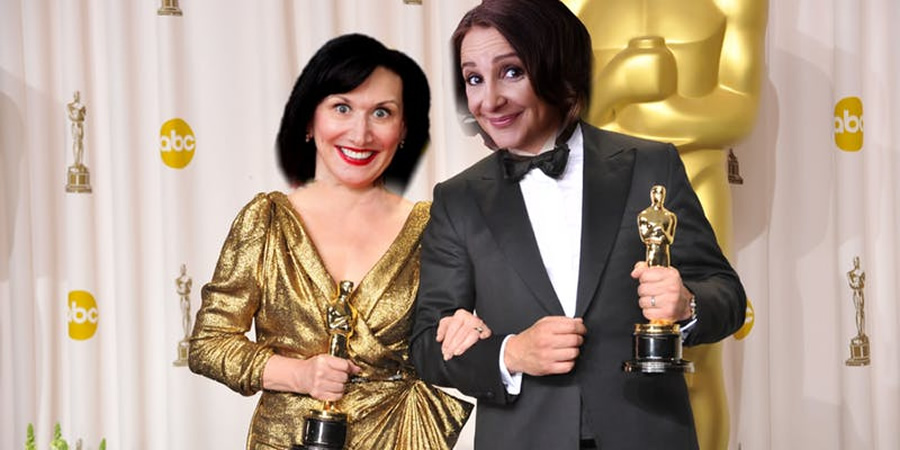 Lucy Porter and Brenda Gilhooly are developing a new TV comedy format idea called Add And Delete.
The format is described as "a new chat show where celebrities get to airbrush their lives."
Talking about how the guests interact with the show, the team explain: "They tell us about their triumphs and tragedies, and they get to add some things they wish they'd done, and delete some of the stuff they're less proud of. Using the magic of (amateurish) photoshop, low-tech video editing, live performance and with a little help from their famous friends, Lucy and Brenda create a new and improved version of their guests' life stories."
The format is due to be tried in front of an audience at The Phoenix club in London on Tuesday 12th November. Actor Alex Lowe (who plays Barry From Watford and Clinton Baptiste) and Good Morning Britain presenter Ben Shephard will be the guests.
Advertising tickets, the producers explain: "Expect laughter, tears, shocking revelations, and almost inevitably some nudity."
Gilhooly's most recent broadcast project has been the Radio 4 sitcom Madam Mayor. Meanwhile Porter is preparing to take her latest stand-up show, Be Prepared, on tour in 2020.
Speaking to British Comedy Guide, the hosts say: "We are really excited about trying out the format, to develop it into a very entertaining TV show. It's a brand new TV format, a This Is Your Life with a twist...
"We all wish that perhaps we could have done some things differently, well in this show we give celebrity guests the chance; to edit their life, photoshop their legacy, add things they wish had happened, and delete some of the things they wish never had. After some very entertaining deliberation, mocking up the what ifs, we decide what goes in and what comes out."
---
For updates, click the buttons below.
Share this page