The Tiger Who Came To Tea cast
Comedy actors to voice The Tiger Who Came To Tea
Channel 4 has announced the voice cast for its forthcoming Christmas animated special The Tiger Who Came To Tea.
Tamsin Greig, David Walliams and Paul Whitehouse are the comedy actors involved, joining Benedict Cumberbatch, David Oyelowo and seven-year-old newcomer Clara Ross.
Based on the classic children's book by Judith Kerr, who died in May this year, the half-hour film will bring to life "the vivid images and irresistible story of this classic picture book turning it into a truly festive family treat."
The Tiger Who Came To Tea, which has sold over five million copies since it was first published in 1968, tells the story of what happens when the doorbell rings just as Sophie and her Mummy are sitting down to tea in the kitchen. Confronted with a very unexpected guest - a big, furry, stripy tiger - they invite him inside where he proceeds to eat everything in sight before making a timely exit, just before Daddy gets home.
The special is being produced by Lupus Films, the same team that has previously made the hit festive films We're Going On A Bear Hunt and The Snowman And The Snowdog for Channel 4.
Tamsin Greig, who plays Mummy, says: "The story has a universal appeal. It's about encountering the other and the danger of the unknown adventure. What drew me is that Mummy is not there imposing authority, but she's agreeing to go on the journey with her daughter, and be a child with her."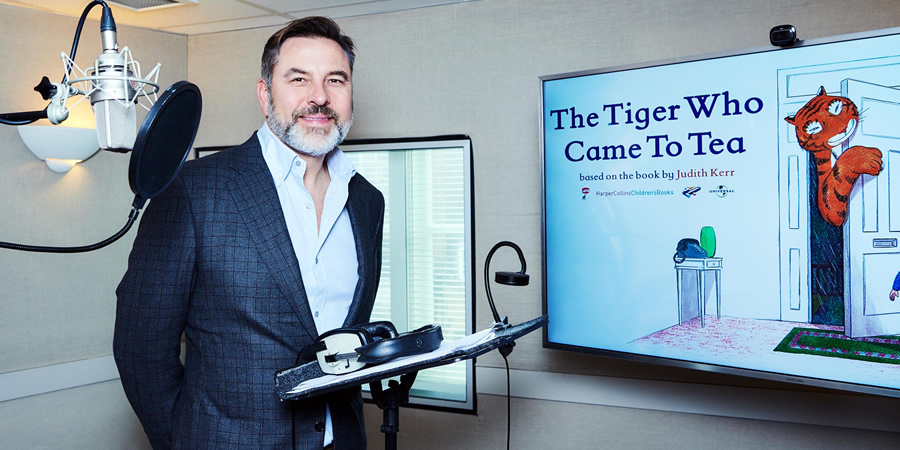 David Walliams, who plays the Narrator, comments: "I knew Judith well and I really adored her. She was an incredible inspiration - her work is so brilliant. The book is a thing of beauty - there isn't a word out of place, the illustrations are just gorgeous. I really wanted to be a part of it and I was chuffed that she wanted me to narrate. I'm so proud to be associated with it because it's a stone cold classic. Just like the book has been around for over 50 years, hopefully the animation will have this incredible longevity too."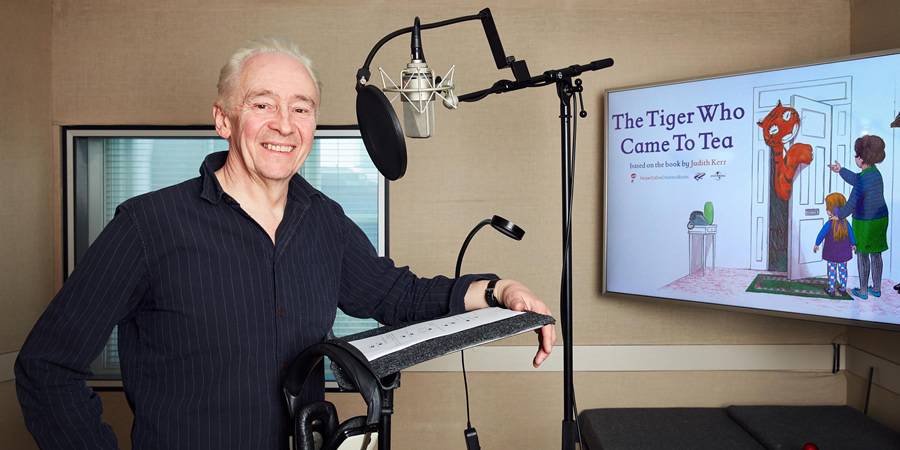 Paul Whitehouse, who plays Milkman, adds: "I wanted to get involved because it has fond memories for me and a close association with my girls. I first read the book to my eldest daughter who is now 26, and I've got quite a young daughter as well that I now read it to. It's one of the not-that-many books where the girl is the central character ... I've read it to all my four girls, so it's never been out of my life!"
Benedict Cumberbatch, who plays Daddy, says: "I couldn't be more thrilled to be playing a small part in bringing Judith Kerr's timeless children's classic to the screen for another generation to enjoy."
David Oyelowo, who plays the Tiger, notes: "Who wouldn't jump at the chance to play the iconic tiger from The Tiger Who Came To Tea? He's a big cat of few words because - he's too busy eating! - but I relished all of the growling, chomping and slurping, which called on me to find my inner cat."
Clara Ross, who plays Sophie, says: "I do like reading books because they take you to an imaginary world, and this book is really nice. I like all the characters and that an animal can talk because in real life, how can an animal talk? I'm really excited that my voice is going to be animated and I can't wait for it coming out at Christmas on Channel 4."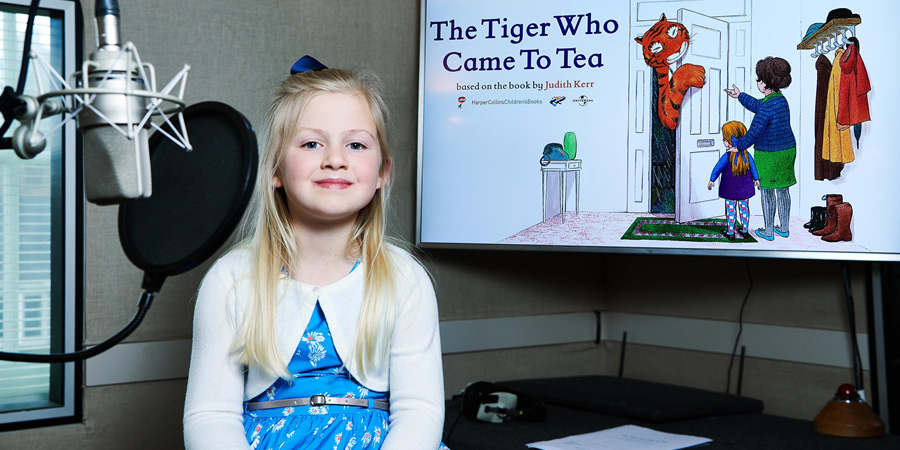 Caroline Hollick from Channel 4 says: "We're delighted to have assembled such a fantastic cast to tell this wonderful and much-loved children's classic. It really does promise to be a fabulous festive treat for all the family."
Ruth Fielding, producer for Lupus Films, says: "We are thrilled to have attached such an amazing cast to bring to life the characters in this timeless family favourite. It's a real honour to be working with such a glittering array of talent who are going to help make this animation truly special."
Ann-Janine Murtagh from HarperCollins Children's Books, concludes: "We are delighted to be working with such a brilliant cast who will introduce this treasured story to a whole new generation and honour the extraordinary woman who created it."
The Tiger Who Came To Tea will be shown on Channel 4 this Christmas.
Share this page