ITV bans all male writer rooms
ITV bans all-male comedy writers' rooms
ITV will no longer allow all-male writers' rooms on its comedy shows
The move is designed to deal with the fact there is "a significant lack of shows written by women"
The announcement is part of the Comedy 50:50 initiative, which aims to address gender imbalance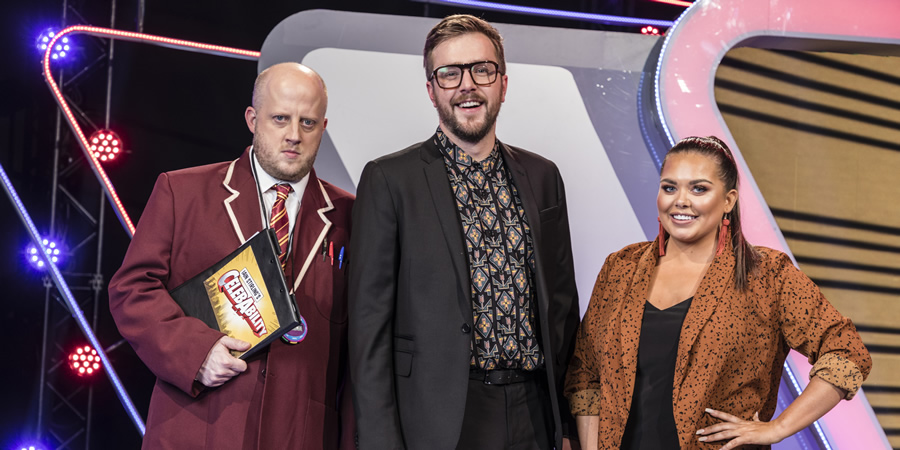 ITV has announced it will no longer commission comedy shows that have all-male writers' rooms.
Saskia Schuster, the network's comedy controller, said the change is being brought about after she noted "an awful lot of my comedy entertainment shows are made up of all-male writing teams".
Talking at Channel 4's Diverse Festival yesterday (Monday 17th June), the BBC reports she said: "Too often the writing room is not sensitively run. It can be aggressive and slightly bullying", adding there has been "a significant lack of shows written by women or with women on the writing teams".
Schuster has now changed ITV's contracts with production companies so female writers will be hired to join shows.
CelebAbility (pictured) has just returned for a third series, with Gemma Arrowsmith and Brona C Titley now joining Aiden Spackman, Andy Milligan and Steve Bugeja on the writing team.
Titley, speaking at the same festival, said she'd been in 15 writers' rooms in recent years, and had been the only woman in eight of them.
She explained: "If you have the same type of writers in terms of race or sexual orientation or gender, then you're only getting one kind of joke, and if you've got different voices in the room, you're getting different kinds of jokes.
"You want to represent the wide audience that's watching. You want diversity in voice, or else it won't be as funny because it won't be appealing to as many people."
Schuster said female writers currently struggle in TV writing roles because:
- It is difficult to compete for jobs with men who have more writing credits
- They can't find producers who "get" their voice and can develop their script to its full potential
- They don't thrive as the lone female voice in a writers' room
In October, to try to combat the problems ITV launched Comedy 50:50, an initiative to implement measures that address the gender imbalance in TV comedy, starting with writers.
The Comedy 50:50 database now has details on 460 female comedy writers, which is intended to end comments from producers like "there aren't any female writers" or "we don't know where to find them".
More details about the initiative can be found on the website comedy5050.com
Share this page