Cards Against Humanity pilot
Comedy Central to pilot Cards Against Humanity show
Comedy Central is to pilot a comedy game show based on Cards Against Humanity
The show will see members of the public playing the politically incorrect card game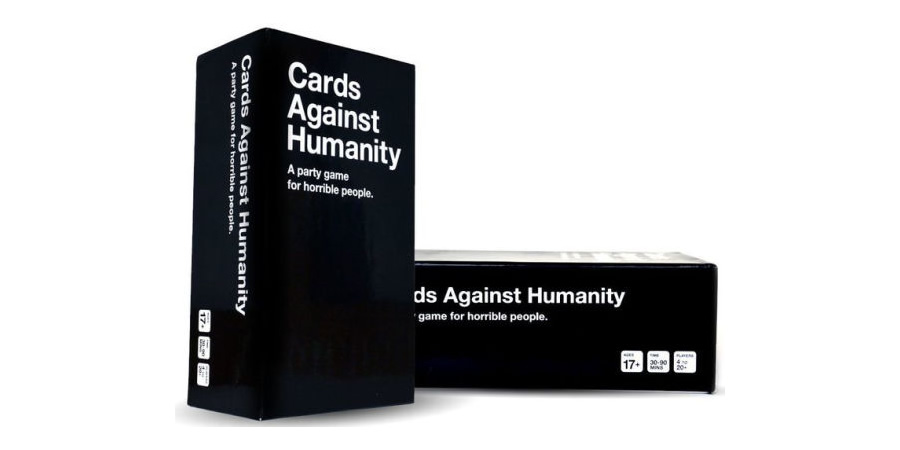 Comedy Central is to pilot a comedy game show based on Cards Against Humanity.
The hit card game, which is described as "a party game for horrible people", was launched in 2011 and has sold millions of units. The format asks players to complete fill-in-the-blank statements using words or phrases supplied on cards. The funniest statement wins the round.
The cards feature words typically deemed offensive or politically incorrect, with the UK version featuring options such as 'Jimmy Savile' and 'Madeleine McCann'.
The host of the pilot has not yet been announced, but the show will involve members of the public playing.
Filming will be overseen by CPL Productions, which also makes panel shows such as A League Of Their Own.
In a call for contestants, producers say: "Are you a super fan of the iconic party game Cards Against Humanity? Would you like to be part of a fun and exciting comedy entertainment pilot? If the answer to these questions is yes, then what are you waiting for?"
Should it be commissioned, Cards Against Humanity would sit on Comedy Central alongside other shows like Your Face Or Mine and Roast Battle.
Speaking about the pilot, The Sun quotes a source as saying: "While other channels are scrambling to make programmes as PC as possible, Comedy Central has declared war on the easily offended with what could be one of the most complained-about shows. Anyone who has ever played Cards Against Humanity knows it's not for the timid. But it's also hilarious and has sold millions by tapping into the thrill we all get -- but don't admit to -- when we say something we shouldn't. Rival channels will kick themselves and wonder why they didn't think of it."
This won't be the first time that the card game has been played in a comedy setting. Since 2016, the comedian Yianni Agisilaou has hosted a show at the Edinburgh Fringe called Comedians Against Humanity, in which stand-up comedians play the game.
The TV pilot of Cards Against Humanity has yet to be officially announced. Should it be commissioned, further information will be released by the channel.
---
For updates, click the button below.
Share this page