Antisocial Media pilot
Channel 4 orders topical anarchic mash-up pilot
Channel 4 has ordered a topical comedy show pilot called Antisocial Media
The "anarchic" fast-turnaround format will aim to offer a subversive twist on the week's events
Mash-up editors Mother's Best Child are working on the half-hour pilot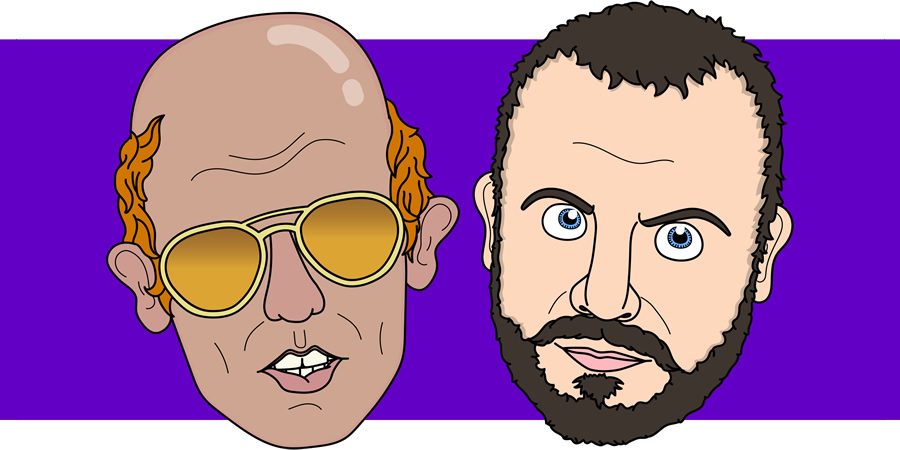 Channel 4 has ordered a comedy pilot that aims to put "a subversive twist on the week's events".
Antisocial Media is described as "an anarchic, clip based topical comedy pilot".
A "fast-turnaround" format, it will be entirely produced in the days immediately prior to broadcast in order to ensure its topicality.
The programme is being made by Guy Davidson and Dan Clarke. The duo, who work under the name Mother's Best Child, are writers and producers of video mash-ups, and make sketches that use re-edited news footage.
Mother's Best Child also make the Sabotage videos for BBC Three, which have so far gained over 250 million views on Facebook.
For the new pilot, they will collaborate with Electric Ray, the production company which recently animated the BBC One series Doodlebugs.
Karl Warner from Electric Ray says: "It's going to take some genuinely disturbed minds to make the world look weirder than it already is. We're thrilled to be working with Guy and Dan of Mother's Best Child."
Guy Davidson jokes: "We've been in our basement writing sketches and making mashes for so long that Dan has lost the ability to speak, but he's really excited to partner with Electric Ray and Channel 4 to make this seismic piece of satirical broadcasting. Either that or he's hungry, I don't know anymore."
Talking about the pitch, Syeda Irtizaali, Commissioning Editor for Entertainment at Channel 4, comments: "This felt like a very fresh, anarchic and modern take on satirising news with some brilliant new digital talent teaming up with a fantastic set of producers. I can't wait to see the final results."
Josh Buckingham, also from the network, adds: "We aim to combine the immediacy and irreverence of the internet in a show that spans across linear, social and All 4. We are delighted to be working with the brilliant Mother's Best Child to produce a fast-turnaround anarchic show that will reflect the topical events of the moment."
The half-hour Antisocial Media pilot will be broadcast later this year in a late-night slot. The commission is part of Channel 4's "commitment to experimentation at 11pm".
---
For updates, click the button below.
Share this page