The Nightly Show axed
The Nightly Show cancelled
ITV has confirmed it has axed its topical entertainment format The Nightly Show
The programme was criticised by viewers and the press and struggled in the ratings in Spring 2017
ITV has confirmed the show "will not return in 2018" as it "did not perform as well as we had hoped"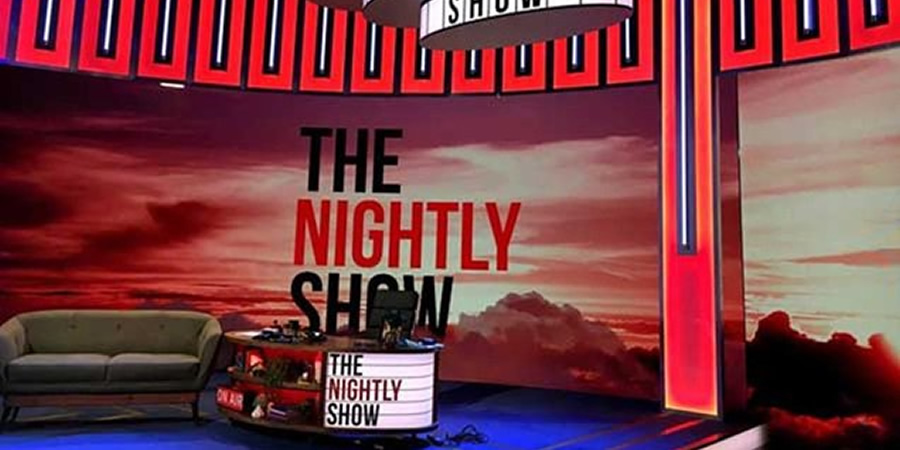 The Nightly Show will not return for a second series.
The big-budget topical ITV comedy entertainment show ran for 40 episodes in February to April 2017 in the slot usually held by News At Ten. It was quickly met with criticism from viewers and the press and struggled to find an appreciative audience.
At the time the series ended, ITV made suggestions that the show could return for another eight weeks, albeit in a different time slot. However, the network has now revealed it has officially cancelled the format alongside some other programmes, such as the game show Bigheads which was fronted by Jason Manford.
In its annual report, ITV admits: "Some of our schedule did not perform as well as we had hoped, for example The Nightly Show, Fearless and Bigheads, so will not return in 2018."
The Nightly Show, which was launched with a blaze of publicity, will be remembered as a big-budget failure for ITV. Launching with 2.86 million viewers, it dropped by the of its run to ratings of under 1 million, less than the News managed in the slot previously, and since.
David Walliams, John Bishop, Davina McCall, Gordon Ramsay, Bradley Walsh and Jason Manford hosted a week each, with Dermot O'Leary hosting two weeks. According to some press reports the presenters were being paid as much as £50,000 an episode, resulting in a weekly host bill of £250,000.
Right up to the end, press reviews were nearly universally negative, with the format labelled by reviewers as "a desperate take on the US talkshow", a "train-wreck" and "lewd, lavatorial & lacking any form of wit."
ITV is currently working on developing new comedy entertainment formats, including It's Alive hosted by Lenny Henry and impressions-based show The Imitation Game.
Share this page