CelebAbility Series 2
CelebAbility to return for Series 2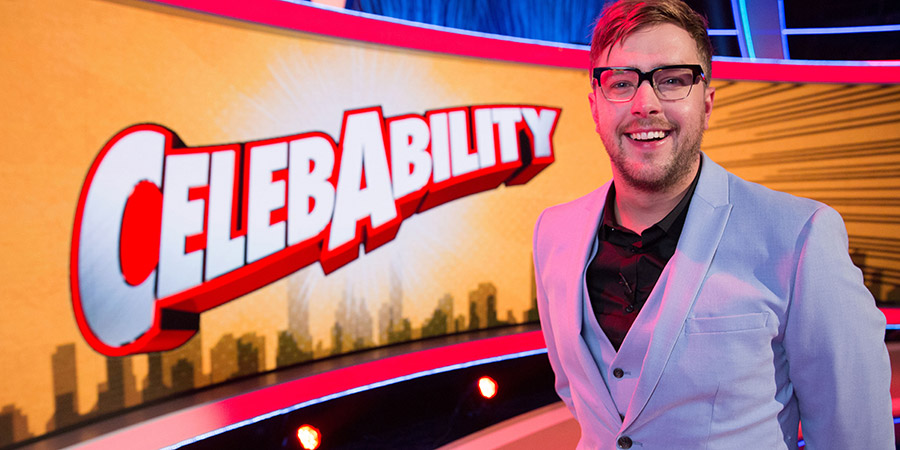 Comedy challenge show CelebAbility is to return to ITV2 for a second series.
The format, which launched in June 2017, sees a group of five friends going head to head with five celebrities in a series of rounds which are based around an unusual skill or ability that the celebrities believes they naturally possess. The first series saw challenges such as gymnast Louis Smith attempting to eat a poppadom as quietly as possible and Joey Essex picking the right pigeon to be pooped on.
The channel confirms: "CelebAbility, TV's most chaotic and crazy show, returns to ITV2 later this year for a second series in its continued quest to discover more unique skills and abilities possessed by celebrities."
Iain Stirling will return as host, with Marek Larwood signed up to act as his 'trusted adjudicator' again.
Stirling says: "CelebAbility is back and I cannot wait! Celebrities doing tasks against the members of the public - who will come out on top?".
The new series has been extended to eight episodes, following the success of the first run, which attracted 62% of viewers aged between 16-34, the demographic ITV2 is looking to target.
Saskia Schuster from ITV says: "We are delighted that CelebAbility is back. This time round it's going to get even more silly and definitely more competitive, so good luck to Iain Stirling and Marek Larwood as they try to keep order in the studio... let the battle begin."
Michael Kelpie from production company Potato says: "We had an absolute ball making CelebAbility last year and then it turned out to be ITV2's highest rating new series of 2017. Hurrah! We can't wait to discover what hidden talents can be unearthed through extensive, in-depth and probing research of our nation's best-loved celebrities, get them in the studio with Iain & Marek and let the fun begin."
CelebAbility will return to ITV2 later this year.
---
For updates, click the button below.
Share this page