The IT Crowd USA
Graham Linehan to oversee third attempt at The IT Crowd USA
America's NBC network is to pilot a remake of The IT Crowd for US audiences
This will be the third attempt to bring the show to the USA, but this time creator Graham Linehan is involved
Linehan said: "This time round I pitched it myself", adding "I'm completely involved"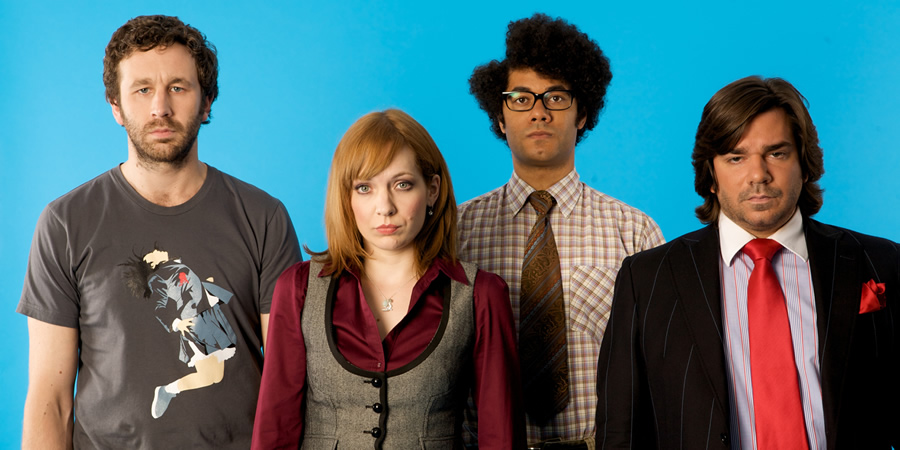 American TV network NBC has ordered a new pilot episode for a remake of The IT Crowd.
It will be the third attempt to bring Graham Linehan's sitcom about misfits working in a company's IT department to the USA, but - as originally revealed by Variety - Linehan is set to write and executive produce the "reimagining of the show" this time, working with production company Universal Television.
Whilst the format has been unsuccessfully piloted twice before in America, this will be the first time that Linehan has written the script. The original attempt in 2007 saw Richard Ayoade reprising his role of Moss, alongside Joel McHale and Jessica St. Clair. The pilot is available to watch via DailyMotion. Below is a clip which compares the versions:
A second attempt, overseen by Scrubs creator Bill Lawrence, took place in 2014 but also failed to progress beyond an initial pilot.
Graham Linehan speaks further about the new pilot in an exclusive episode of the Sitcom Geeks podcast, which will be published on Thursday.
Talking about how American sitcoms follow a different style of humour, Linehan explained to hosts Dave Cohen and James Cary: "I thought you cannot do the same type of show, if you look at US sitcoms, they do realistic grounded sitcoms with characters you love, brilliantly. Cheers, Frasier, Seinfeld; sometimes they have more surreal elements, but generally they're much more grounded than my stuff.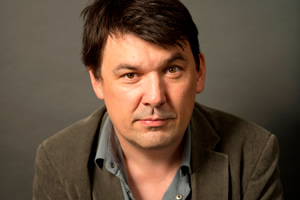 "We'll have Rik Mayall falling down the stairs breaking every bannister, they have these people having a series of snappy conversations, making you think these are the funniest people in the world. You have to adjust it. Not moving the furniture around, it's deep structural changes."
Linehan also revealed the premise is being slightly tweaked to take into account of how technology has progressed. "It's ten years after we first wrote it. Nowadays people like Jen would have an instinctive knowledge of how some things work."
Speaking about the previous attempts to pilot the show in America, Linehan told Sitcom Geeks: "The first was done without my knowledge. I still don't know how that happened.
"The second version I went out and worked on it for a week, and they went back to the original script and sold it to Fox... but I didn't want to work with Rupert Murdoch so I spent one Christmas on the phone demanding they tear up the contract.
"This time round I pitched it myself, I went out there and said 'British sitcoms do this, American sitcoms do this, I think we could do this if we adjust certain things'. They went for it. I'm completely involved."
Further details about the new NBC pilot will be announced in due course.
Linehan's interview with Sitcom Geeks will be publicly released on Thursday 21st December. The show's Patreon patrons can hear it now
---
For updates, click the button below.
Share this page