Royal Family panel show
ITV to broadcast panel show about the Royal Family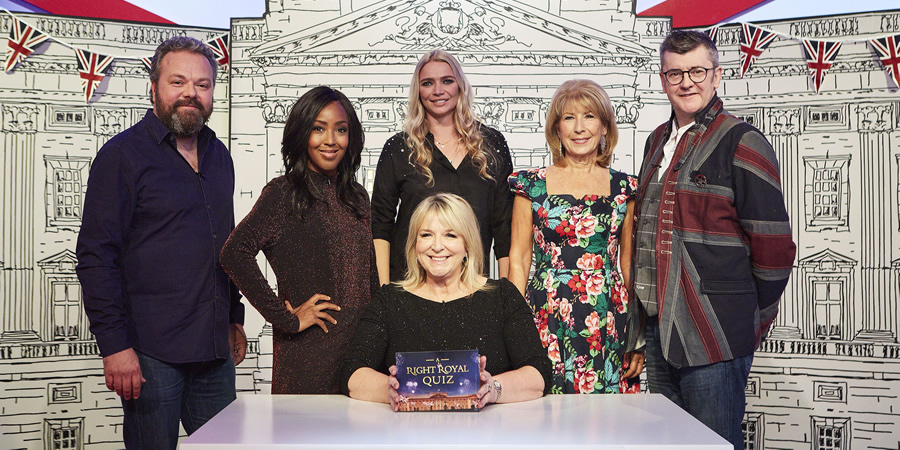 ITV is to broadcast A Right Royal Quiz, a TV format described as "Britain's first ever panel show about the Royal Family".
Hosted by Fern Britton, the one-off episode is labelled as "a celebratory and affectionate look at the Royals and the country's obsession with them" and sees "two Royal-loving celebrity teams battle it out to win the prize, the 'Crown of Right Royalness'".
The hour-long episode, which is due to be broadcast at the end of the year, will see stand-up Hal Cruttenden and TV presenter Angellica Bell go up against comedian Joe Pasquale and TV presenter Jodie Kidd.
Producers explain: "Competing over a series of funny and entertaining rounds testing their knowledge of Royal facts and regal moments, the teams are helped along the way by Royal expert Jennie Bond. The contestants also meet some super fans in the studio and are surprised with some royal-themed guests."
The production team add: "The show is full of entertaining and interesting facts as well as hilarious offbeat insights into the nation's favourite family."
A Right Royal Quiz will be shown on ITV on New Year's Eve at 3:30pm.
---
For updates, click the button below.
Share this page