Lumley & Saunders travelogue
Ab Fab stars film TV travel show
Absolutely Fabulous stars Jennifer Saunders and Joanna Lumley have reunited for a new TV travelogue
The BBC show, which is expected to air on Boxing Day, will see the duo visiting France
Lumley says she thinks it unlikely the sitcom itself will return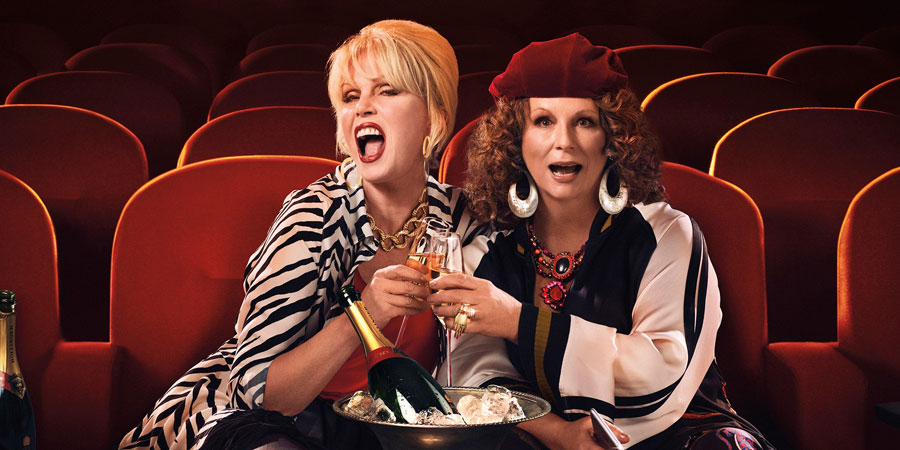 Absolutely Fabulous stars Jennifer Saunders and Joanna Lumley have reunited to film a one-off travel-based show for TV.
The Mirror reports that the duo - who play Patsy and Eddy in the hit sitcom - have visited France to film a travelogue.
The programme will see the friends investigate how champagne is made.
The newspaper says: "Stock up on Bolly if you want some for Christmas, as stocks are about to run out on the other side of the Channel! Absolutely Fabulous lushes Patsy and Edie are returning to the BBC for the festive season for a Champagne treat. On a visit to France, Joanna Lumley, 71, and Jennifer Saunders, 59, travelled to the Bollinger vineyards to learn how their characters' favourite tipple is produced. And, it goes without saying, they made sure they got to sample some."
Lumley told the newspaper's 3am column: "It was a blast, even though it was work. And we had great fun catching up."
There has been speculation that, following on from Absolutely Fabulous: The Movie, the sitcom might return to TV, however Lumley told reporters at the War Horse: The Story in Concert launch party: "I don't think Jennifer will write another Ab Fab. It was a lot of work and she'd like to go out on a high. So I think Jen would prefer to do everyone together, if she did do it. Leave it as it is, I would say."
The new travelogue programme is expected to air on the BBC on Boxing Day.
---
For updates, click the buttons below.
Share this page