Tennant & Sheen in Good Omens
David Tennant & Michael Sheen will star in Good Omens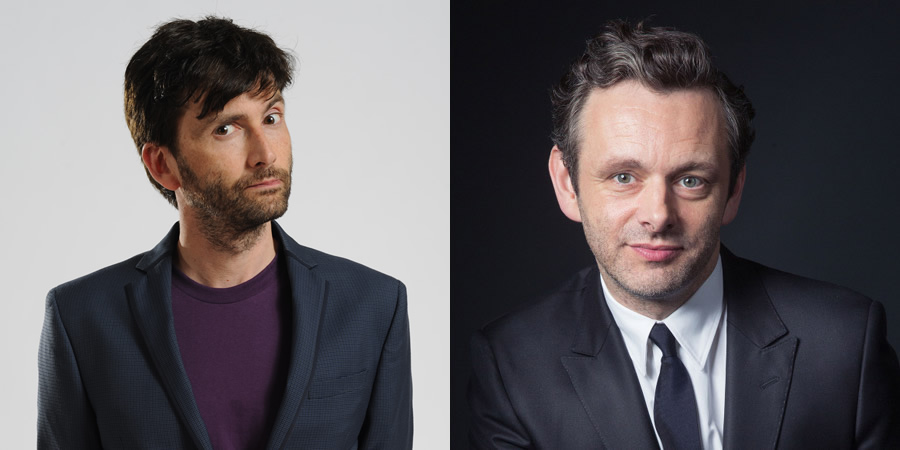 Michael Sheen and David Tennant will star in a TV adaptation of the comic fantasy novel Good Omens.
The BBC announced in January that it is partnering with Amazon Prime to produce a comedy drama based on Terry Pratchett and Neil Gaiman's international bestselling book, six hour-long episodes of which are now due to broadcast in 2019.
Today, the corporation confirmed that Tennant and Sheen will take the lead roles in the comedy, as "fast living demon" Crowley and "somewhat fussy angel and rare-book dealer Aziraphale", respectively.
Producers BBC Studios explain: "Aziraphale and Crowley have lived amongst Earth's mortals since The Beginning and have grown rather fond of the lifestyle and of each other. So it's really terrible news for both of them that, if Heaven and Hell have their way, the world will end on Saturday. Next Saturday, in fact. Just before dinner. The armies of Good and Evil are amassing, Atlantis has risen, tempers are flaring. The Four Horsemen Of The Apocalypse are ready to ride. Everything appears to be going according to Divine Plan. Except that someone seems to have misplaced the Antichrist..."
Whilst Terry Pratchett died in 2015 after developing Alzheimer's disease, his co-author Neil Gaiman has adapted their book for the screen, and will act as both show-runner and an executive producer for the series.
Gaiman says of the pair's casting: "If you are looking for actors to play two of the best-loved characters you and Terry Pratchett ever created, then, if you are very lucky and have been very good, you will get Michael Sheen and David Tennant to bring them to life. The best Welsh actor of his generation gets to be an angel, the best Scottish actor of his, a demon.
"Terry and I wrote Good Omens (I like to think it's one of the funniest novels ever written about the end of the world and how we are all going to die) almost 30 years ago. It's strange that it feels more relevant now than it ever did before. I only wish that Terry could be here to see it come to life with such a fantastic team."
A previous Radio 4 version of Good Omens was broadcast in 2014. Adapted by Dirk Maggs, it starred Peter Serafinowicz and Mark Heap.
The new TV version of Good Omens will be directed by Douglas Mackinnon, and co-produced by the BBC with Narrativia and The Blank Corporation.
Mackinnon, who also acts as an executive producer, says: "Ironically, given that it is a timeless novel, the Good Omens story stretches from the beginning of time to quite near the end of time. I am honoured to be working with Neil Gaiman (and Terry Pratchett in absentia) and directing such a wonderfully prestigious project for BBC Studios and Amazon. I hope to deliver an epic parcel of fun just before Armageddon arrives instead."
Chris Sussman, Head of Comedy at BBC Studios and Executive Producer says: "We're thrilled two actors of the calibre of Michael and David loved the scripts as much as we do, and have signed up to play the leads. This is a very good omen for the project indeed."
Roy Price, Head of Amazon Studios and Prime Video content globally, said: "We could not have hoped for two better suited actors to take the roles in this highly-anticipated show. We look forward to seeing David and Michael make these roles their own, as they are sure to do, and look forward to bringing the show to Prime members around the world in 2019."
Rob Wilkins, Executive Producer and Narrativia Managing Director, says: "I can say with absolute certainty that Terry would be utterly delighted with our Crowley and Aziraphale - both David and Michael were very much in his mind for the roles when we began developing this series for television all those years ago, and I can't believe we've been lucky enough to sign up our dream choices now. I'm so excited that we are this close to filming Neil's brilliant scripts with Douglas at the helm."
Friday 15th September update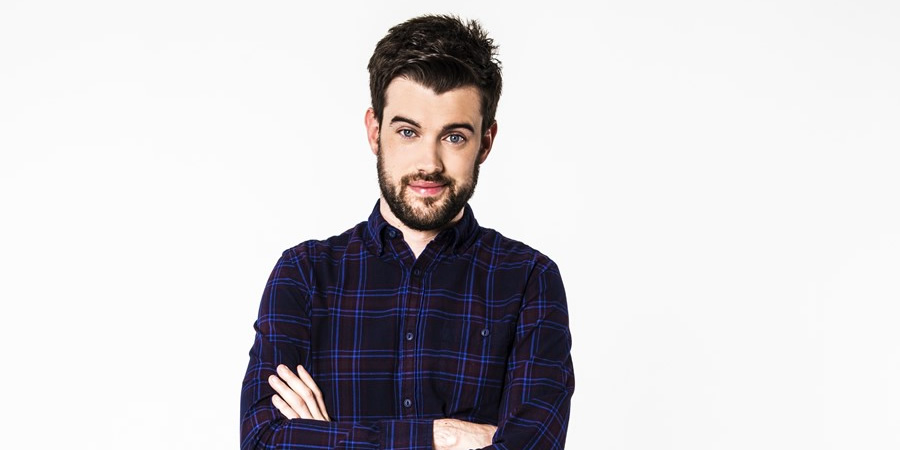 Jack Whitehall, Michael McKean and Miranda Richardson have been confirmed as joining the cast.
Whitehall will be playing Newton Pulsifer aka Newt - an unfulfilled wages clerk turned witch-hunter - and McKean will take on the role of Sergeant Shadwell, the leader of the witch-finder army who sends him on his mission. Miranda Richardson will play Madame Tracy, the psychic medium and part-time courtesan who provides a helping hand to the pair as they try to save the world from Armageddon.
Commenting on his casting as Newt, Whitehall says: "I feel extraordinarily privileged to have been asked to play this part and cannot wait to get started."
Michael McKean adds: "I'm thrilled to join this amazing cast and creative team. I can't think of anyone I'd rather enjoy Armageddon with than Gaiman, Pratchett, Mackinnon and company."
---
For updates, click the buttons below.
There is a hint of Armageddon in the air. According to the Nice and Accurate Prophecies of Agnes Nutter, Witch (recorded, thankfully, in 1655, before she blew up her entire village and all its inhabitants, who had gathered to watch her burn), the world will end on a Saturday. Next Saturday, in fact. So the Armies of Good and Evil are massing, the four Bikers of the Apocalypse are revving up their mighty hogs and hitting the road, and the world's last two remaining witchfinders are getting ready to Fight the Good Fight. Atlantis is rising. Frogs are falling. Tempers are flaring, and everything appears to be going to Divine Plan.
Except that a somewhat fussy angel and a fast-living demon are not particularly looking forward to the coming Rapture. They've lived amongst Humanity for millennia, and have grown rather fond of the lifestyle. So if Crowley and Aziraphale are going to stop it from happening, they've got to find and kill the AntiChrist (which is a shame, really, as he's a nice kid). There's just one glitch: someone seems to have misplaced him.
First published: Tuesday 1st May 1990
Released: Thursday 13th March 2014
Publisher: Gollancz
Pages: 432
Catalogue: 9781473200852
Buy and sell old and new items
Search for this product on eBay
Released: Thursday 11th December 2014
Publisher: Corgi Books
Pages: 416
Catalogue: 9780552171892
Buy and sell old and new items
Search for this product on eBay
This particular product has been discontinued. However, you may still be able to find second-hand copies.
Publisher: Gollancz
Pages: 288
Catalogue: 9780575048003
Buy and sell old and new items
Search for this product on eBay
It looks like you're in the US? Fear not! Almost everything can still be ordered.
Amazon UK
deliver internationally,
Amazon.com
carries many items separately, or you can look out for US/Canadian flags on our product listings for direct links.
If ordering from a UK store, please note that you are in Region 1 (DVD)/Region A (Blu-ray), whilst the UK is in Region 2/B, respectively. This means that many - but by no means all - may fail to play. Look for products marked "Region free", "All regions", "Region 0" or "Multi-region". Blu-rays may also be marked "Region A/B/C", or variations thereof. You may also check whether your DVD/Blu-ray player supports multi-region playback (also referred to as "region free"), or whether it can be set to do so. There should, of course, be no problems with books, CDs, or other physical items.
More advice & help on importing
Share this page