Calman & Amos LGBTQ doc
Susan Calman and Stephen K Amos to present LGBTQ documentary
Susan Calman and Stephen K Amos are to present a BBC Four documentary series featuring LGBTQ people
Prejudice And Pride: The People's History Of LGBTQ Britain will see people sharing mementos and memorabilia
The two hour-long episodes are part of a BBC season titled Gay Britannia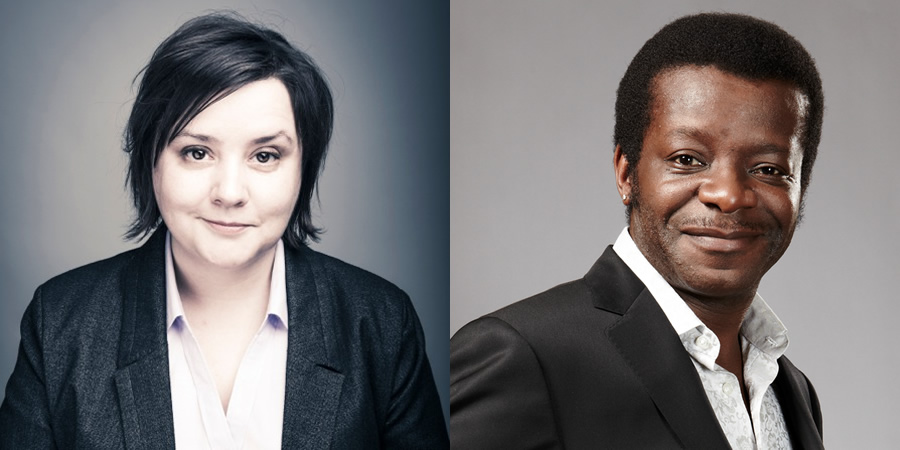 Comedians Susan Calman and Stephen K Amos are to present a BBC Four documentary series as part of a TV season marking the 50th anniversary of The Sexual Offences Act which changed the laws surrounding homosexuality.
Prejudice And Pride: The People's History Of LGBTQ Britain observes as lesbian, gay, bisexual, transgender and queer people from across the country share the mementos and memorabilia that changed their lives over 50 years since the landmark 1967 Act decriminalised homosexuality.
The BBC explains: "The result is a crowd-sourced collection of some of the rarest, most personal, most heartbreaking and inspiring artefacts in our history: a banned book, a nun's habit, a passport, an original Heaven Gold card, naval discharge papers, George Michael's autograph and the long-lost panels from the AIDS memorial quilt."
Across two hour-long episodes the comedians will chart the "rollercoaster journey" of LGBTQ. "From the audacity of a Gay Liberation Front commune, to the anguish of the AIDS crisis, from the struggle against Section 28 to the ecstasy of Pride '97, from the death of friends in the Admiral Duncan bombing to the joy of a lesbian marriage - this is the story of all of us, the people we loved and the people we sometimes hated."
The BBC adds: "From being locked up for daring to love someone, to marrying that same person 50 years on, this extraordinary history is told by ordinary people through their personal stories and most treasured possessions."
Prejudice And Pride: The People's History Of LGBTQ Britain is one of a number of programmes announced as part of the Gay Britannia season.
Other offerings across BBC television and radio include the drama Against The Law starring Daniel Mays and featuring comedian Richard Gadd an acting role; and the documentaries What Gay Did For Art and Is It Safe To Be Gay In The UK?. Contributors are set to include Sandi Toksvig.
Share this page