Doc Martin to finish
Doc Martin to end in 2019
Martin Clunes has revealed that Doc Martin will finish in 2019, after Series 9
Filming is set to get under way on Series 8 soon, which will be shown on ITV this Autumn
Doc Martin is watched by over 6 million viewers in the UK, and has millions more fans around the world
In a
further interview
published on 8th February 2017, Clunes added doubt to Series 9 being
Doc Martin
's finale, saying: "[in] 2019 we'll do season 9, and that - as far as we know - is it. We may have to retire the doctor. He'll probably be of retirement age by then."
It seems likely, therefore, that ITV has ordered Series 8 and 9 already, but no agreement has been reached on the future of Doc Martin beyond that.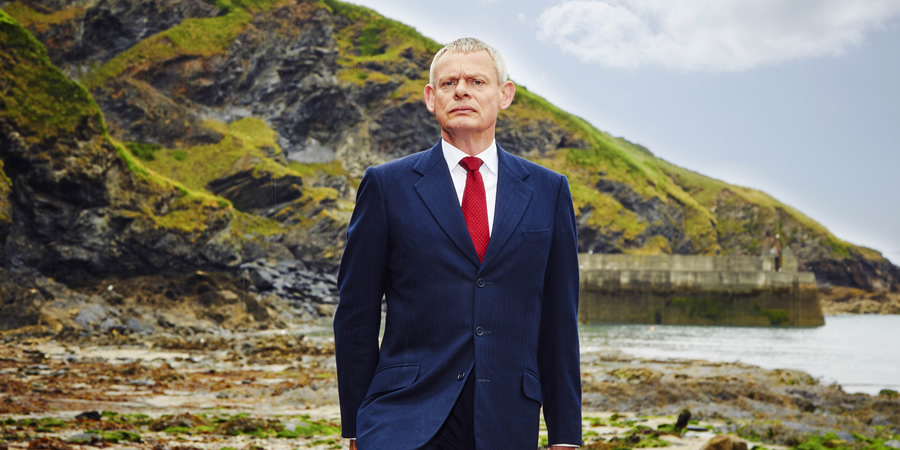 Martin Clunes has revealed that hit comedy drama Doc Martin will end next year.
The comedy drama, which follows a blunt doctor living in a Cornish village, started as a TV movie for Sky's movie channels in 2001 before launching as a series on ITV in 2004. There were rumours that the forthcoming Series 8 would be the show's final run, but Clunes has now clarified in the Radio Times that there will be one further series.
He told the magazine: "We start making [Series 8] in spring and it'll probably be on air in the autumn. So [Series 8] is the second to last."
Series 9, which is expected to be shown in Autumn 2019, will bring the story of Dr Martin Ellingham to a close.
Doc Martin is hugely popular in both the UK and abroad. Over six million viewers watched the 2015 series on ITV, and the comedy is also broadcast on channels around the world. The programme has a particularly large fan base in America. In 2015 it was announced that Friends executive Marta Kauffman was working on remaking the format for American audiences (full story).
With high ratings, ITV would likely wish to continue the show beyond 2018, however Ian McNeice - who plays Bert Large - revealed last year that the cast actually thought the show was being axed. He said: "At the end of the series we had a wrap party with the best drinks and food ever and we were thinking 'this is looking pretty - is this a goodbye?' We were getting a little nervous. Then we had a cast and crew photograph and we had never had that before, and it was slightly unnerving that the end of this series we wrap things up nicely. But it is not over, and we are thrilled."
Martin Clunes's current TV project is Islands of Australia, broadcasting on ITV on Tuesdays. Emphasising how globally popular Doc Martin is, when he stepped off a plane in a South Pacific island during the filming of the documentary, he was greeted with 'We love Doc Martin' signsand treated like a superstar. He says in the new Radio Times interview, "That was quite a surprise, but it was very nice to be so welcomed."
Series 8 of Doc Martin is likely to be shown on ITV this Autumn and then broadcast in other countries. More details on the plot and guest stars involved are expected to be revealed as filming commences in Port Isaac, the village that doubles-up as the fictional Portwenn.
Share this page