Jack Dee's HelpDesk 2017
Jack Dee's HelpDesk returns to tackle Donald Trump questions
Jack Dee's HelpDesk is to return to BBC Two in January 2017
One of the episodes will see Jack Dee and the panel trying to help with "First World problems"
An 'Inauguration special' will see the show tackling questions about Donald Trump becoming US President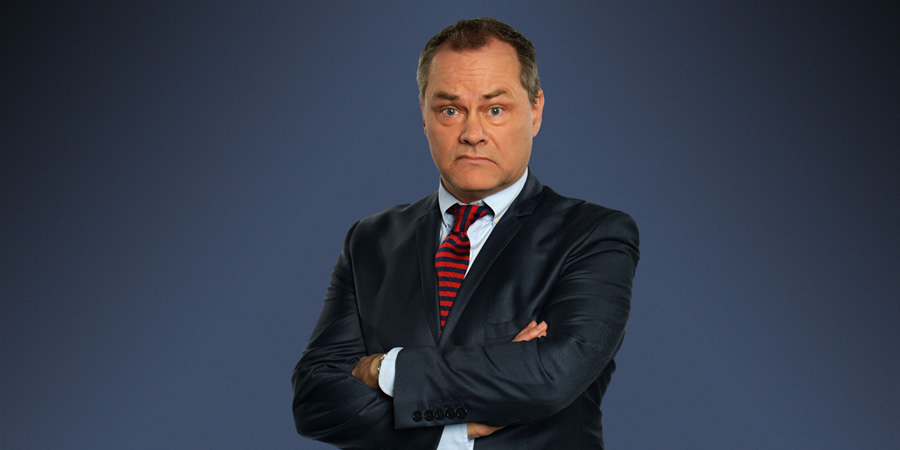 BBC Two comedy show Jack Dee's HelpDesk is to return in January 2017 to answer questions about the inauguration of Donald Trump as US President.
Jack Dee's HelpDesk started as a live comedy format but has since transferred to television. The first series in 2015 covered the year's General Election, and a second in 2016 tackled the EU referendum. The programme sees Jack Dee and a panel of comedians answering questions from the studio audience in a light-hearted manner.
An episode of the show is due to be recorded in front of a studio audience on Sunday 15th January 2017, ahead of the planned inauguration of Donald Trump as the 45th President of the United States on Friday 20th January.
The producers say the show will "offer a snapshot of everyday concerns as we approach The Inauguration of President Elect Donald J Trump, the new leader of the free world".
On the tickets page the producers suggest the studio audience might like to ask questions such as "If The Donald builds a wall between the USA and Mexico how high would it need to be?", and "As a woman is it safe for me to walk down the streets in the new America?", adding "Any problems at all, Jack and his panel will help. Will it make holidays in America much different? Would Nigel Farage hold a good Ambassador's reception? Is the world in imminent danger of world war three?"
Earlier in the day, a non-topical episode of the show will also be recorded, where the host and his panel will try to help the audience with more general "First World problems".
For example: "My boomerang kids are driving me mad what can I do about it?; What's the best way to lose weight if you don't want to eat less or do any exercise?; My cat has bad breath; How can I get my builder to be reliable?; and I don't like my sister's boyfriend, how can I avoid going to their house?"
Writing on Twitter, Jack Dee confirmed: "HelpDesk is back in January", adding "It's just my way of giving something back."
Share this page