Birds Of A Feather special
Birds Of A Feather to film Christmas special abroad
Birds Of A Feather is to return for a 2016 Christmas special
The episode will be filmed abroad, the show's first location special in nearly 20 years
The destination is being kept a secret, but the writers promise 'a rollicking Christmas adventure'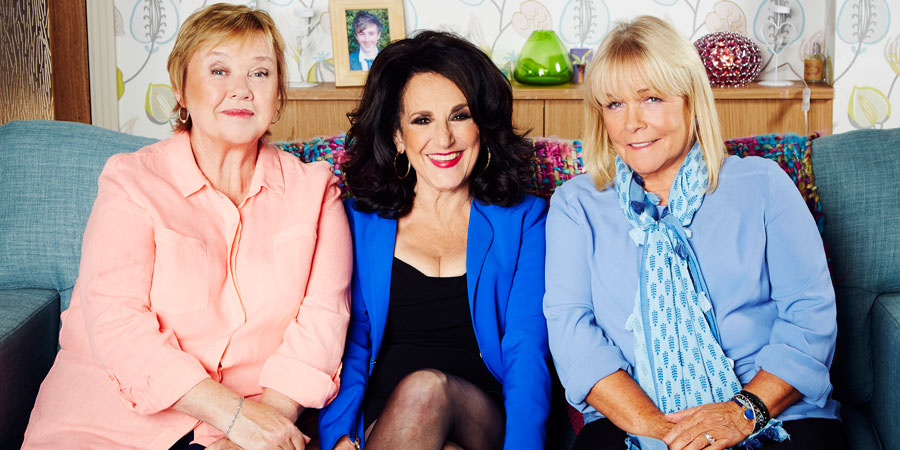 ITV has confirmed that Birds Of A Feather will return for a new episode this Christmas.
Notably, the hour-long special will be set overseas. When the sitcom was on the BBC during the 1990s it visited countries including America, Germany and Ireland, but the production hasn't been abroad in nearly 20 years now.
Talking about the new episode, ITV confirm: "Pauline Quirke, Linda Robson and Lesley Joseph return as the original Essex girls Sharon Theodopolopodos, Tracey Stubbs and Dorien Green in a brand new story for the popular trio.
"The special will see the ladies on an adventure that takes them to sunnier places they've never been before... far from the comforts of Chigwell."
However, the "hot, exotic" location of the special is currently being kept secret. Creators Laurence Marks and Maurice Gran say: "We're delighted and excited to be embarking on a new adventure with these three incomparable characters. We don't want to give away too many secrets, but we promise the ITV audience a rollicking Christmas adventure."
ITV confirmed exclusively to British Comedy Guide today that they want a full new 8-episode series of hit sitcom, but that there has not been time to make one this year. The channel hopes it will return either later in 2017 or in early 2018.
Linda Robson says: "Thank God it's official, us birds are all going to be doing an hour-long Christmas special not in Essex but we're filming abroad for the first time in nearly 20 years. I'm so excited, the story line is brilliant and we're all so looking forward to Shal, Trace and Dor going on an amazing adventure."
Pauline Quirke comments: "Us birds all together abroad can only mean one thing - mayhem! I'm really looking forward to filming this feature length Christmas special with the ladies."
Lesley Joseph adds: "I'm very excited to be flying abroad again with the birds for a Christmas special. I can only imagine the capers we're going to get up to, I can't wait to put the nails back on and create havoc wherever we land. Seriously though, I couldn't be more happier to be working with two of my favourite people in the whole world."
ITV's Saskia Schuster concludes: "Fans of the show have a real treat in store for them this Christmas. Travel can test the strongest of relationships, but when mayhem and mishap are thrown into the mix, how closely will our Birds of a Feather stick together?"
Contrary to some rumours, the programme will not be a cross-over with fellow ITV sun-and-sand comedy hit, Benidorm.
The new special will be shown as part of ITV's Christmas programming this December, alongside a special of Ian McKellen and Derek Jacobi sitcom Vicious.
Share this page