BBC cancels Stewart Lee's show
BBC cancels Stewart Lee's Comedy Vehicle
The BBC has declined to make a fifth series of Stewart Lee's Comedy Vehicle
Stewart Lee revealed the news in his email newsletter, saying "BBC Comedy told me they won't be making a Series 5"
In the newsletter, he thanked fans for watching the programme and outlined plans for his new live show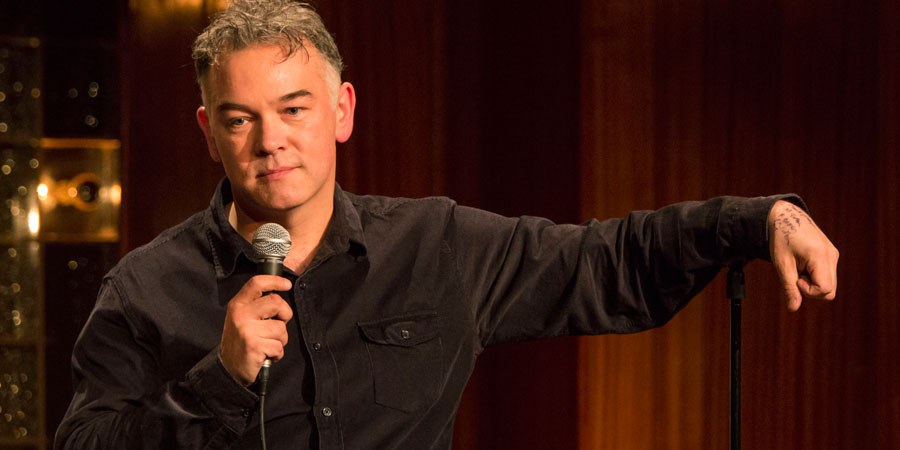 Stewart Lee has revealed that the BBC won't be making a fifth series of his BBC Two stand-up series, Stewart Lee's Comedy Vehicle.
Writing in his email newsletter, he explained [sic]: "On May 5th BBC Comedy told me they won't be making a series 5 of SLCV, and I am grateful for a quick answer. Viewing figures remained just under 1m, including iPlayer, which is good apparently as most are falling, reviews were mainly very good, and personal feedback from viewers was great. But BBC Two has a substantial funding cut to deal with and I'm told the Comedy dept is going to concentrate on scripted comedy. All the other stand-up on TV is made by the Entertainment dept which, I am sure you will agree, isn't me."
Stewart Lee's Comedy Vehicle launched in 2009 and ran for 24 episodes across the four series that were filmed. The most recent series aired to critical acclaim in March.
Lee told his newsletter subscribers: "I am really glad to have produced 12 hours of stand-up with an old school 20th century BBC logo on it. The team I got to work with were all superb, including Richard Webb, Chris Morris, Armando Iannucci, Tim Kirkby and regular cast members Kevin Eldon, Paul Putner and Tara Flynn. And the last episode of SLCV4 was my favourite of the 24 we made over the ten years. Looking around The Machynlleth Comedy Festival last weekend I realised how lucky I had been to be the comedian that got to do four series like this."
Speaking about the show's success, he added: "I set no store by awards, but for the record SLCV got BAFTA nominations for every series, and won one for series two, though 3 and 4 were better. We also won two British Comedy Awards, and loads of Chortles. The DVD of series 4 is out Monday Oct 10th, with loads of extras and a Luke Drozd slipcase. There will be a book of the annotated texts of all four series further down the line.
"I had hoped to get two years' grace to write and tour a proper 2 hr show like Carpet Remnant World, and then write another SLCV, but perhaps film it in 1000 seater + rooms and embrace the tragedy of acclaim. Recording stuff to an intimidated 120 people that's been honed in rooms of 1000s now feels weird, but the next tour, Content Provider, will now become a proper big-ideas piece of work."
He concluded: "Thanks for watching!"
Lee has already started performing try-out gigs for Content Provider, and will continue to perform the show as a work-in-progress project until December - including a full run at the Edinburgh Festival in August. Writing in his newsletter, Lee explained: "Early try-outs have been wonky (sorry Machynlleth) but I am starting to feel what it is about now and it will be ace. Until Dec the shows are work-in-progs and then I will tour it for about 18 months (everywhere in UK and EIRE, except Carlisle) into mid-2018. I am very pleased to be writing a long form s-up show again. People should envy me. I envy me."
Share this page