Jack Dee's HelpDesk again
Jack Dee's HelpDesk to return to BBC Two
Jack Dee's Helpdesk is to return to BBC Two for "further specials"
However, Jack Dee is stepping down as host of The Apprentice: You're Fired
The comedian is currently filming a second series of BBC sitcom Josh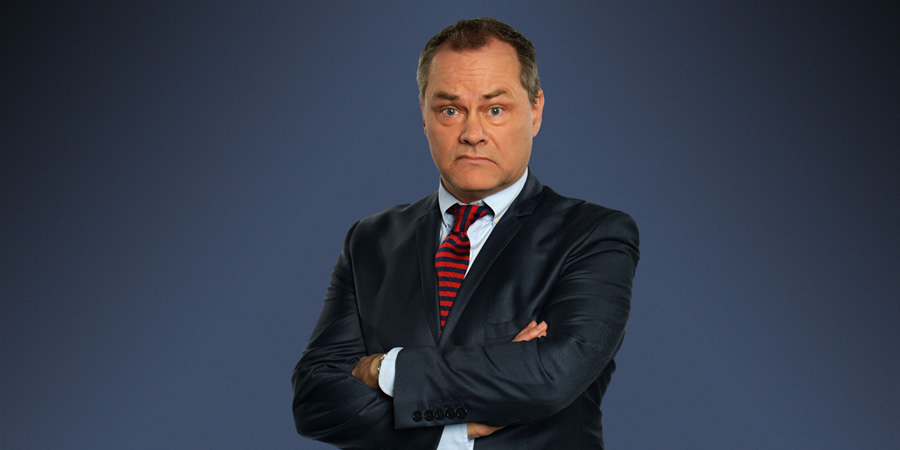 Jack Dee's HelpDesk, the panel show format hosted by Jack Dee, is to return to BBC Two for "further specials".
The format, which started as a live show, was broadcast on TV in April 2015 under the title Jack Dee's Election HelpDesk to tie in with the General Election campaign. The programme sees the host and a panel of comedians attempting to offer advice to audience members who have problems or questions.
News that the format is to return to the BBC for further specials emerged today as Jack Dee announced he was to step down as host of business spin-off show The Apprentice: You're Fired due to a full diary of work commitments.
Dee said: "It's been a tough decision to leave You're Fired. I'd like to thank The Apprentice team, BBC Two, the candidates and the 'Big Man' Lord Sugar himself for making me feel so welcome but now, in keeping with The Apprentice tradition, I am firing myself. Good luck with the next series."
The BBC's Alan Tyler says: "Jack is one of the most talented comedians in the UK and he very quickly made You're Fired his own. We are really sorry to see him go but we are also delighted to be working with him on a number of other projects."
Aside from working on more Jack Dee's HelpDesk episodes, the comedian will continue to present the hit Radio 4 panel show I'm Sorry I Haven't A Clue throughout 2016. He is also currently filming a second series of Josh, the sitcom starring Josh Widdicombe in which he plays a landlord.
No further details have been released at this time as to how many new episodes of Jack Dee's HelpDesk there will be, and when they will be broadcast.
Share this page