Dom Joly to re-make Trigger Happy TV in America again
Dom Joly to re-make Trigger Happy TV in America again
---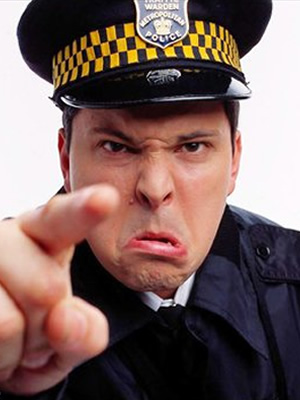 Dom Joly is reportedly working on a new American re-make of his hidden camera show, Trigger Happy TV.
The prank sketch show, which was a big hit for Channel 4 when it launched in 1998, was adapted for Comedy Central in 2003. Joly only made cameo appearances in the 13-part American version, with US actors Jessica Makinson, Travis Draft, Jerry Minor and Brett Reylander leading most of the stunts. The series was a flop, with Joly describing it at the time as "Trigger Happy by numbers".
Talking about the Comedy Central series in today's edition of The Daily Star, Joly says: "It was the worst show ever made there. It was so bad I asked for my name to be taken off it."
However, the comedian confirmed there are now plans to have a second go at bringing the format to the States, with him having more control and input this time. He told the newspaper: "A TV company over there has an option to make it again but this time with me in control. It will be much better."
The original UK version of Trigger Happy TV is still available to watch online via 4oD, and is also currently being repeated on new TV channel London Live. Alongside one-off sketches, the show included various recurring characters, such as a jobsworth traffic warden, a stereotypical burglar, a clichéd spy and various animals fighting in public places. The 'big phone guy' sketches - in which Joly shouts into an over-sized mobile phone about his surroundings being 'rubbish' - are perhaps the best known of the programme.
A film version of Trigger Happy TV was mooted in 2009, with Joly telling The Mirror at the time: "We have just written a script for a Trigger Happy movie actually, I have just got the first draft - it's weird to write a script because you can't, because it's all kind of made up." The movie has yet to materialise, however Joly is still working on the project.
Most recently in the UK, Dom Joly has made two series of Fool Britannia for ITV. The format of the show is similar to Trigger Happy TV, but with the emphasise on Joly travelling around the UK to prank people in different cities. The most recent series finished in November; there is no news yet on whether ITV will be ordering a third series.
The below video features three pranks from the original Channel 4 show:
Share this page