BBC orders Twenty Twelve spin-off W1A
BBC orders Twenty Twelve spin-off W1A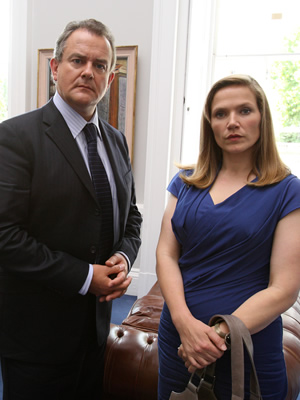 It has been revealed that the BBC is working on a spin-off of its hit sitcom Twenty Twelve.
The mockumentary format, which has won multiple awards including a BAFTA and British Comedy Award, launched in 2011. Running across two series, it focused on the fictional team responsible for delivering the 2012 London Olympics.
With the Olympic Games now finished, the BBC is changing the format to see the characters working at the corporation to manage the task of preparing for the organisation's charter renewal in 2016.
The new series will be called W1A, named after the postcode of the BBC's Broadcasting House HQ.
Creator John Morton is working on four episodes, with filming set to begin next month.
W1A will see Ian Fletcher, played by Hugh Bonneville, working as the BBC's Head Of Values. His task is to clarify, define, or re-define the core purpose of the BBC across all its functions and to position it confidently for the future, in particular for Licence Fee Renegotiation and Charter Renewal in 2016 and 2017 respectively.
The post is sold to Ian as a chance to influence and shape one of the great British institutions. His job is to think Big Thoughts, but it doesn't him take long to realise that not only does he not have time to think Big Thoughts, he never has time to think any thoughts at all.
Which other members of the Olympic deliverance team accompany Ian in his new job is not currently known, although W1A will also feature the PR company Perfect Curve, lead once again by Siobhan Sharpe (played by Jessica Hynes), and staffed by the likes of Coco Lomax (Sara Pascoe).
John Morton explains the show is not looking to satirise the BBC: "It isn't a demolition job on anybody or anything, and it isn't one giant in-joke, and this isn't a game of guessing who is supposed to be who. If it is satirical then it's satirical about an environment, an ethos, and the absurdities of modern corporate life itself. The key principle is to operate at a level of reality just to the left or the right of fact, to create stories that haven't actually happened but that could happen or might have happened."
BBC Comedy's Mark Freeland comments: "This is a kind of love letter to the BBC. But a letter that gets mislaid, because the remote computer system is not working and Head of Recovery, BBC, is stuck in a blue sky brainstorming session in a meeting room that's been double booked and anyway, the bean bags have gone missing."
Janice Hadlow, Controller of BBC Two, says: "Twenty Twelve was one of BBC Two's stand out comedy hits last year and I'm absolutely thrilled that John Morton and the fantastic off-screen team are coming together again as well as some of our most loved characters from the first series."
A spokesperson for Director-General Tony Hall jokingly adds: "In a divergent, 360 degrees, flexi-content, on-demand marketplace, this is just the kind of connected proposition that the BBC is prioritising... what is it...??"
W1A will be broadcast on BBC Two in 2014.
In the below clip PR 'guru' Siobhan Sharpe tries to explain her digital media strategy.
Share this page