Alexander Armstrong to host Battle Of The Ages pilot
Alexander Armstrong to host Battle Of The Ages pilot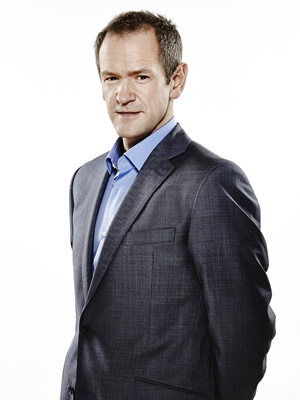 Alexander Armstrong (pictured) is to host a pilot episode of a new TV stand-up show.
Battle Of The Ages is described as "a comedy show that pits two comic generations against each other, with the simple purpose of discovering which is the funniest."
The format sees two teams of comedians - 'The Current Crop' and 'The Golden Oldies' - take part in a series of rounds mixing panel games and stand-up sets to see which can make the audience laugh the most.
Jo Brand will captain 'The Current Crop' team, whilst Dave Spikey will take charge of the 'Golden Oldies', despite only being five years older than Brand.
Producers describe the show as "a gag-heavy, family-friendly show that will appeal to all generations."
No further details are currently known about who is involved in this pilot, however it is not the first time that the Battle Of The Ages format has been piloted. As BCG exclusively reported earlier in the year, a pilot of the show was made for ITV in February. That pilot, which involved a third team, 'The Young Guns', was hosted by Dave Berry with Tom O'Connor, Roy Walker, Hal Cruttenden, Roisin Conaty and Rob Beckett amongst the stand-ups booked to take part.
As was noted at the time the previous pilot was reported, the format of Battle Of The Ages appears to be similar to Act Your Age, a BBC Radio 4 show that was hosted by Simon Mayo between 2008 and 2011. Although not confirmed, British Comedy Guide understands the creators of Act Your Age are involved in developing this version for television.
The new TV pilot will be filmed at Elstree Film & TV Studios on Thursday 10th October 2013. To apply to be in the audience visit our free tickets page
This will be the latest in a long list of presenting jobs for actor and comedian Alexander Armstrong. He has previously hosted panel shows including Best Of The Worst, Epic Win and Alexander Armstrong's Big Ask, and has to date fronted hundreds of episodes of Pointless, the very popular afternoon quiz show which has run on the BBC since 2009.
Below is a video featuring the comical round of Pointless in which Alexander Armstrong and Richard Osman asked the contestants for "Things That Rick Astley Is 'Never Gonna' Do".
Share this page